Thank you TYLENOL® for sponsoring today's post.

This last month my Princess was sick. As a parent, you know that it is hard to see your kids sick. My Princess is a trooper. Even though she felt terrible, she still had a smile. But as a mom, you can see the sickness in their eyes and you know that even though they might be smiling, they are sick. I wished that I could take it for her. We rely on TYLENOL® during these colds because it is a name we trust it helps during those unpleasant sicknesses.
I am blessed to have a clinic only 2 miles away from my house that can see my Princess the same day. I am blessed because I have amazing health care. But not all parents are as blessed as I am. This is where TYLENOL® is helping.
As a mother, I know like me, you can't wait until  your child is better and really smiling again. Creating those "feel better" smiles is what TYLENOL® is all about.
Join TYLENOL®, a brand relied on by moms for over 50 years, by SMILING IT FORWARD™. Together with Children's Health Fund, we can help ensure a doctor's visit is always within reach for children in need.
All you need to do to help is upload a photo at the SMILING IT FORWARD™ website to help kids in need. It's as easy as that.
The makers of TYLENOL® have been helping to bring "feel better" smiles to generations of children. By supporting Children's Health Fund, TYLENOL® can help to bring smiles to children in need.

Children's Health Fund was founded in 1987 by singer/songwriter Paul Simon and Dr. Irwin Redlener. With a fleet of "medical clinics on wheels," they bring much–needed healthcare to children in need nationwide.
By simply sharing a photo that makes you smile, TYLENOL® will make a $1 donation to Children's Health Fund (up to $100,000). How awesome is that?  
Won't you upload a photo today? 
I uploaded this photo to the SMILING IT FORWARD™ website. It makes me smile looking at it and it was taken not too long after my Princess got well: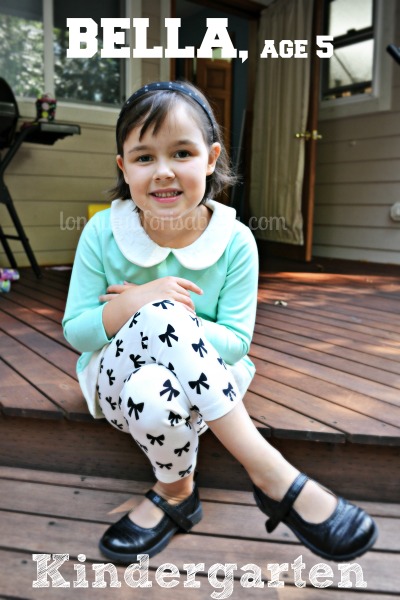 What makes you smile?
Disclosure: I have received information and products from McNeil Consumer Healthcare Division of McNeil-PPC, Inc., the makers of TYLENOL®. No other form of financial compensation was given and the opinions stated are my own.