Thank you kaboom! Entertainment for sponsoring today's post.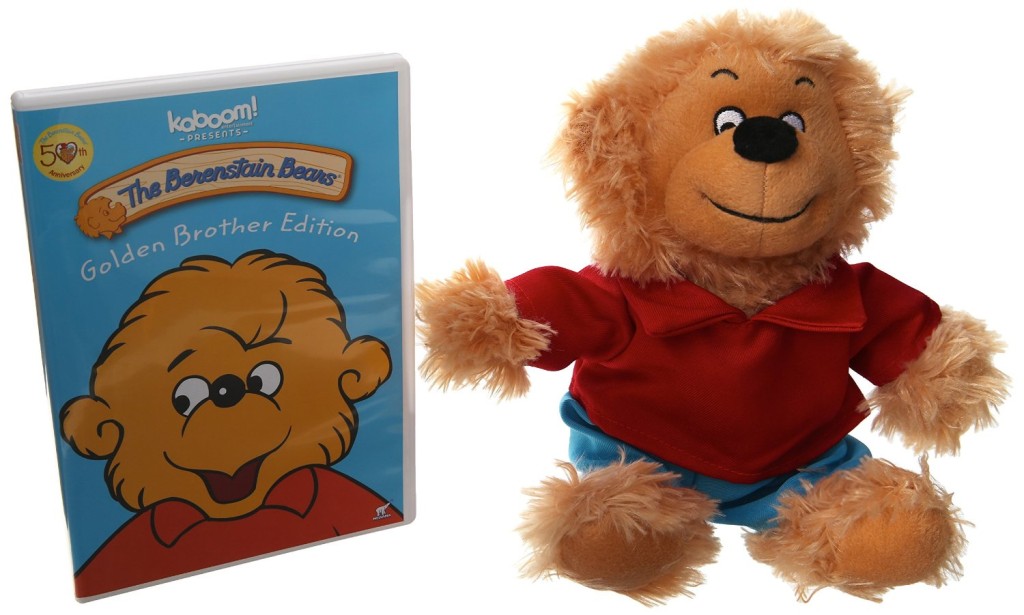 The beloved Berenstain Bears have returned to the small screen with two new adventures in The Berenstain Bears: Golden Brother Edition and The Berenstain Bears: Golden Sister Edition. The sets feature a high-quality 10" plush Brother Bear or Sister Bear and full-length DVD.
About The Berenstain Bears
Set in the rolling hills of Bear Country, the animated comedy DVDs star a fun loving family of honey bears whose love, loyalty and humor allow them to overcome any obstacle that finds its way down their sunny dirt road. The funny, familiar experiences of this family instill timeless life lessons and reflect the traditional community values of country life.
We love these two DVD series. My 5 year old daughter was very excited to have both a plush Brother Bear and Sister Bear. We already own many of  The Berenstain Bears DVDs and she also has some of the books. She loves the characters and I love that I can trust what she is watching. Great values, good morals and fun stories make The Berenstain Bears educational and much appreciated in our home.
About kaboom! Entertainment:
kaboom! Entertainment is the dedicated kids and family label for Phase 4 Films, which releases episodic properties that include MAX & RUBY, TOOPY & BINOO, along with full length animated and live action features including The Gruffalo.
Connect With kaBoom! Entertainment
Facebook  | Twitter | Pinterest