This post brought to you by Walmart. All opinions are 100% mine.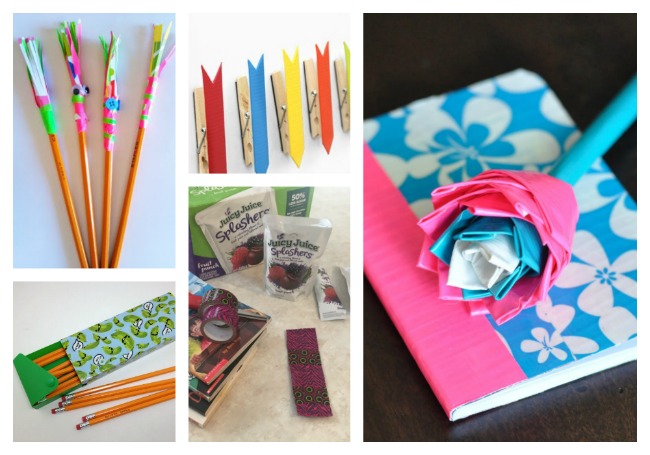 Now that my Princess and I are doing Kindergarten, I need to do Art class with her. I have Art scheduled once a week and have one curriculum book. This isn't enough for my Princess though. She loves doing crafts. That is why we love Duck® Tape Crafts. You can buy Duck Tape at Walmart for such a great price and make awesome and easy crafts.
Here is a round up of 5 simple crafts using Duck® Tape that I found on the internet:
The craft that I'd like to do with my Princess first off is Duck® Tape bookmarks. In fact, at Walmart this week, I'd like to let her pick out a couple rolls of Duck® Tape and so she can make some creative and fun book marks.
For Duck® Tape bookmarks I will let her cut out shapes and cover a piece of cereal box or some other food box with Duck® Tape and shapes. She can do straight strips or diagonal strips as well. The nice thing about letting her make her own bookmarks is she can do what she likes.
If you are homeschooling your preschool age child, Duck® Tape can be used for learning shapes and colors. Simply make the basic shapes for your child – the possibilities are endless! Such fun too. While searching the internet and Pinterest both for inspiration I found crafty ideas like personalizing water bottles for school and utensils for your lunch box. I love both of those ideas!
Pin it for later:
Which back to school craft would you love to do with Duck® Tape this year?
Connect with Duck® Tape: