Thank you Disney for sponsoring today's post.
This summer we had a family reunion in Southern California. Since we already were buying tickets to fly down for that exciting event, we decided this would be a great summer to visit "the happiest place on Earth" – Disneyland Resort. Our daughter is 5 years old and we knew she would have an amazing time. Plus, my husband and I are like two big kids. We love theme parks. Always have. Always will.
We had free nights at a local hotel chain that we redeemed and were only a few blocks away from the entrance to Disneyland Park. A fun walk through Downtown Disney the night before was necessary so we knew exactly the way to get into the Park. Going to Disneyland Park in July can be pretty warm. We brought our own reusable water bottles which we refilled numerous times in the Park with ice cold water from the restaurants and vendors.
We decided to spend two days at the Disneyland Resort. We wanted to spend the first day at Disneyland Park and the second day at Disney California Adventure Park. You really need at least two days here. We could have easily spent another day. There was so much we didn't get to see that we would have like to. When we go back we will most likely get a 3 day park hopper.
We purchased an amazing app that allowed us to plan our day at Disneyland. Based on statistics of the time of  year, wait times are calculated and your day is planned out for you. If you follow the app we purchased you won't spend more than 20 minutes in line ever. And you know what? It worked. It was amazing. But, it was a busy day and with two young kids it wasn't always easy to stick to the plan. If anyone personally knows my husband, then you know this app was made for people with his personality.
Our Little Man loved Dumbo the Flying Elephant in Fantasyland. He cried when we got off. Because we were a little ahead on time (based on our app) we went on Dumbo twice. He still cried the second time as well.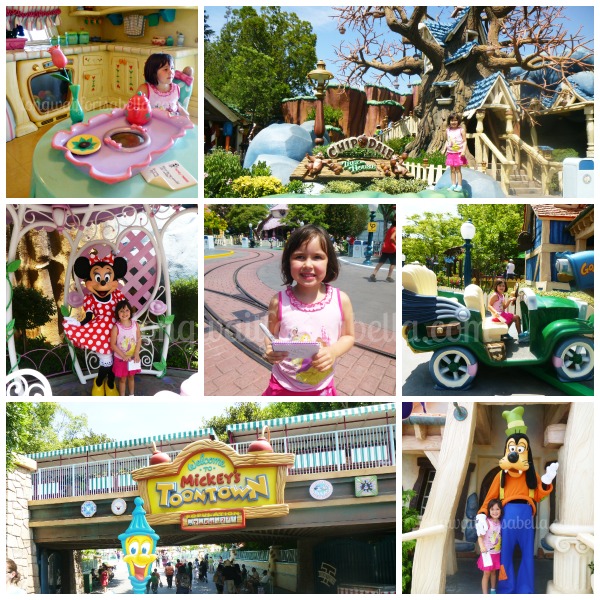 The night before we went to Disneyland we visited the local Walmart. We purchased an autograph book and souvenirs there at a much cheaper price. When we got to Mickey's Toontown my Princess pulled out her autograph book and large marker (so the cast members could easily hold the pen) and excitedly visited a few characters. There were times she was more excited to get autographs in her book than ride the rides!
I had my own favorite rides at Disneyland. Besides the Buzz Lightyear Astro Blasters ride, I also loved It's a Small World. It was a lively, colorful, and fun cruise through various cultures. The music played and was sung in different languages based on the character's ethnic background. My Princess and I sang at the top of our lungs and had a grand time. It takes 15 minutes to go through and very much worth it. Even my Little Man loved it.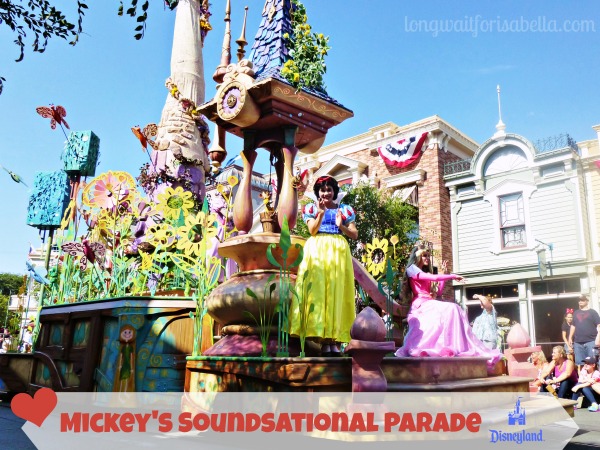 Besides the amazing rides we also loved the live shows like Mickey's Soundsational Parade. With amazing floats and so many Disney characters, the street parades are a must see. My kids LOVED them. My daughter had the camera and sat curbside and took so many photos. Get to the curb early, they rope it off when it gets full. Pick your seat and patiently wait. We got a much needed treat while we were waiting.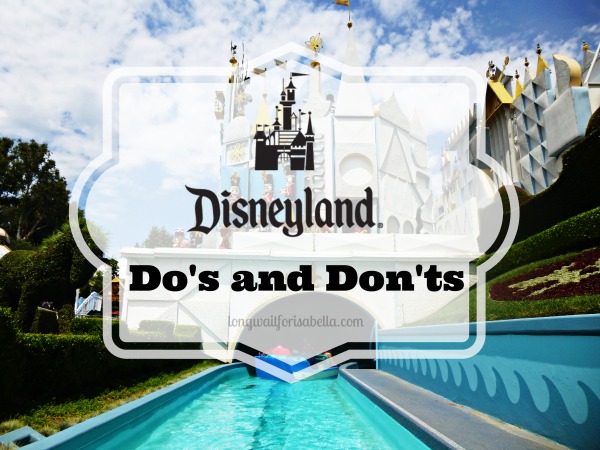 Here is what worked for us at Disneyland Park:
Take advantage of the Fast Pass (1 per hour for busy rides is necessary)
Take advantage of the Parent Swap (when you have a baby parents can each ride with the older child without waiting in line)
Use apps that either plan your day or show you wait times
Bring your own water bottle
Bring snacks
Bring a sharpie marker so characters can sign your book
A double stroller is necessary when you have two kids (you can rent one there)
Bring a water bottle to spray your hot face and bare skin to cool down
Get to shows early enough for a good seat
Things we'll do differently on our next visit:
Use exit lines not Fast Pass lines for the parent swap (duh!)
Fantasmic! doesn't entertain a 5  year old
Get a three day park hopper
Find more characters for autographs
Wear tennis shoes instead of walking sandals
Get extra maps because we kept losing ours or utilize the Disney Park Map app
Have you been to Disneyland? Do you have any tips or tricks to share?
Connect With Disneyland
Disclosure: I was sent two adult park hopper tickets in exchange for an honest review. All opinions are mine.