Thank you Bare Fruit Snacks for sponsoring today's post.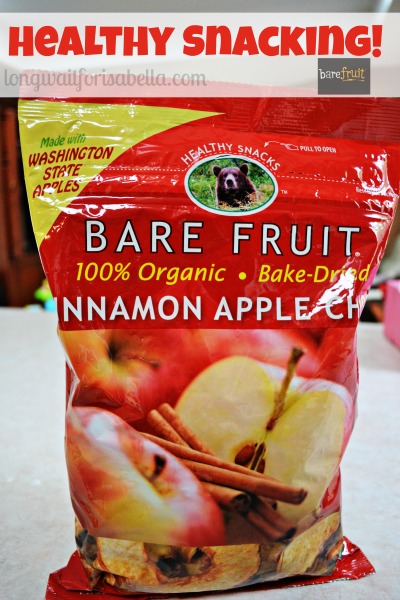 "The fruit, the whole fruit, and nothing but the fruit."
Bare Fruit Snacks Apple Chips are delicious. Period. If you leave this post and don't read any more than this – know that I think these Organic Apple Chips are delicious. What a great snack for our family! You are sure to love it too.
About Bare Fruit Snacks:
Imagine a great tasting snack that is healthy too…Perfection! There are really several types of snacks on the market. Some are great tasting (potato chips really do taste good. But they aren't good for you.) Some snacks are "better-for-you" (think of granola bars). But there are very few "good-for-you" snacks out there. An apple chip, baked (not fried or freeze-dried) tastes great while still being good-for-you in every way.
Our exclusive process bakes the chip in a way that the natural sugars caramelize on the outside. This provides a sweet and tart flavor combination without adding sugars or flavors. In some of our products we add organic cinnamon and other natural flavors to provide a variety to our customers.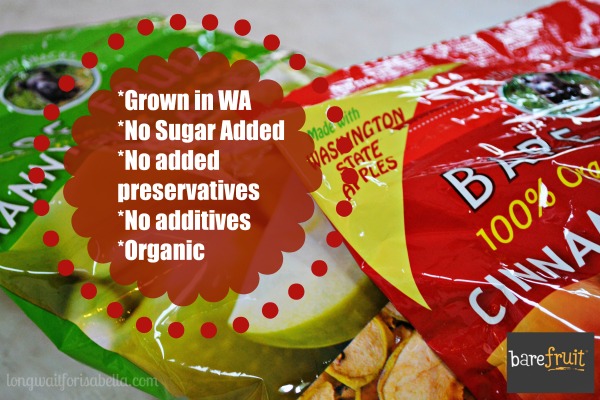 Connect With Bare Fruit Snacks:
The Bare Fruit Organic Cinnamon Apple Chips, Organic Fuji Red Apple Chips and Organic Granny Smith Apple Chips to try out. We loved them. They are sweet and crunchy, even my daughter who can sometimes be a picky eater enjoyed these Bare Fruit snacks. I also really like that these apple chips contain no GMOs. Of course, I also love that apples are grown right here in my home state of Washington. Another awesome thing about Bare Fruit Snacks is they are committed to be carbon neutral by the end of 2013!
This is a company you want to support!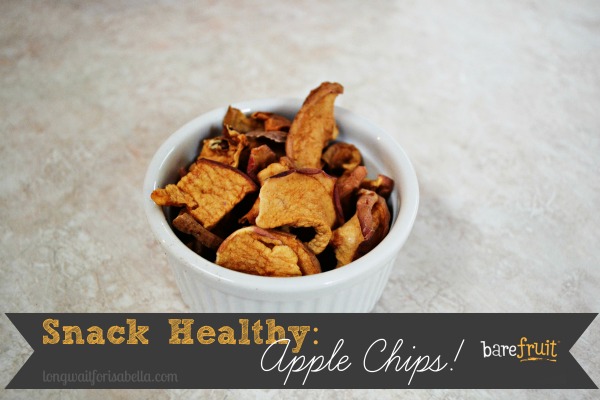 Win Bare Fruit Snacks
Head over to the Bare Fruit Facebook page and enter to win your own Bare Fruit Snacks! This giveaway is special for Long Wait For Isabella readers so please head over and enter now. This giveaway will end 8/16 and open to US residents.
You can also use the QR Code below and it will take  you directly to the giveaway page: