Thank you Master Lock for sponsoring today's post.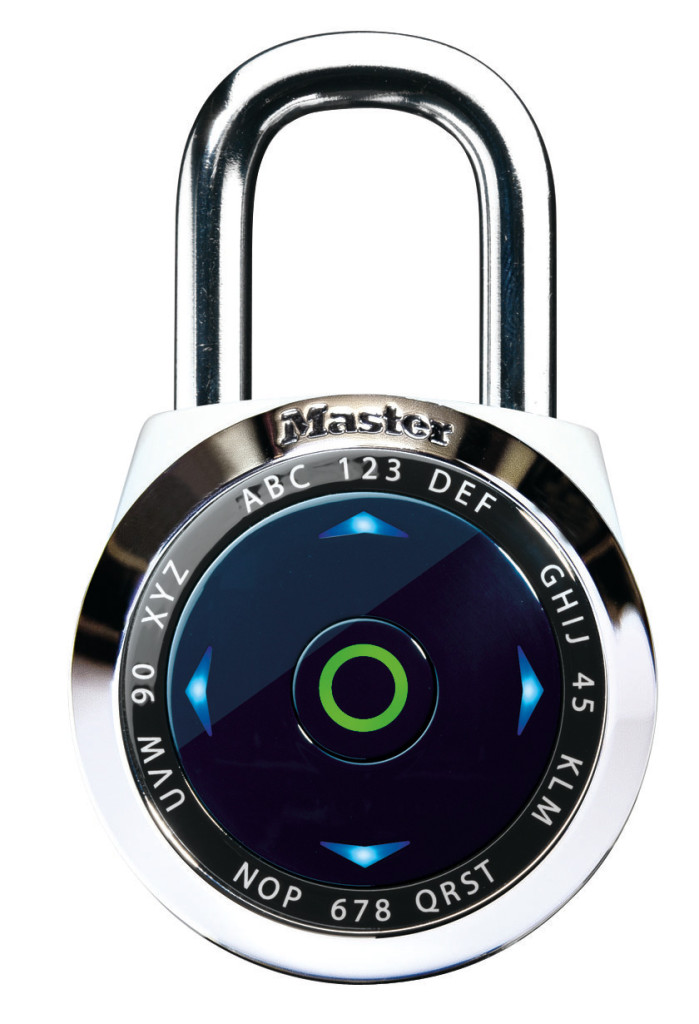 The back to school season is upon us already! It is crazy. Summer flew by for our family, what about yours? We are starting our first official year of homeschool. We did homeschool preschool for two years, but it wasn't regimented by any means. So this year we decided to purchase a complete Kindergarten kit from a Christian schooling company. It is official Kindergarten homeschool is about to begin.
I know that with schooling at home, we don't have to worry about the safety of our daughter's belongings like parents who send their children to a public or private school might have to. But we do take precautions to keep our home safe. Since our home is now officially school as well, I am thankful for the locks on our doors, passwords on our electronics, and safe for our personal effects that we own.
Did you know?
60 percent of people worry about the security of their belongings while they or their children are at school*
1 in 4 Americans say their child cannot always remember their combination or struggle to open their lock*
Electronics including cell phones, iPods and laptops are the most commonly stolen items on college campuses**
College freshmen spend an average of $281 of their back to school budgets on electronics***
*Survey conducted by Survey Monkey from 3/12/13 – 3/14/13 among Americans representative of a National U.S. Census
**According to an ORC International Report 'School/Theft Statistics' prepared for Master Lock April 11, 2012
***According to a 2011 National Retail Federation Study
Master Lock
Master Lock is the world's largest manufacturer of padlocks and related security products, providing innovation security solutions for home, automotive, campus, power sports, bike and storage security needs since 1921. Master Lock has a variety of stylish, secure and customizable products to make students "back-to-school" savvy and ensure they don't forget their combination. Master Lock offers a wide range of products and tools for student use including padlocks for school and gym lockers, laptop locks, backpack locks and an online website and mobile app for storing passwords and other important documents.
The Master Lock Storage Security is a product we are thankful for. This portable safe is:
Ideal for recreation, campus, office, travel or leisure use.
Lightweight & Portable. Protects MP3 players, cell phones, cameras, gaming devices, cash, credit cards, jewelry, keys, passports, sunglasses or other small valuables
Lock Up & Lock Down. Lock up valuables with the cable wrapped tightly to the safe or wrapped securely around a fixed object. Cable doubles as a carrying handle
Durable Water-Resistant Construction
Set-Your-Own-Combination for locking convenience
Ear Bud/Charging Cable Access Port
Shock absorbing foam lines the interior storage area
We will be storing our electronic devices, driver's licenses and credit cards in our portable safe when we are traveling. What a great product to own! It really would be an asset to students while they are at school too. We highly recommend the Master Lock Storage Security portable safe.
Master Lock BTS Game
Master Lock is hosting an interactive online game on the Master Lock Facebook page just in time for Back to School. You can also find this online game at www.MasterCampusChallenge.com. The BTS Game will run from July 15 – September 8 and consumers will have the chance to win gift cards, video games, electronics and Master Lock products. Each week players will be challenged with a new game featuring a different animated lock on a unique campus location. Players will be given a hint during the game, or can use the hints provided on the Master Lock Facebook page, to crack the code. Daily instant prizes will be awarded to players, and for each week consumers play the game, they will be entered into the weekly sweepstakes and earn an additional points for entry into the grand prize. Players can earn up to 12 points per day. Consumers may also earn points for a chance at the grand prize and a digital SLR camera by using #MasterCampusChallenge. Players can snap a creative picture or video of their Master Lock product and upload it to Instagram or Twitter to show Master Lock how they master any security challenge.
RSVP for the Master Lock Twitter Party
Join the Master Lock Twitter party hosted by @ResourcefulMommy and get a chance to win an iPad 2. The party will be Tuesday August 6th from 8-9pm EST. Use hashtage #MasterBacktoSchool and be sure to follow @ResourcefulMom as well as sponsor @MasterLockUS. RSVP for the party at the Resourceful Mommy website.
How do you keep your child's belongings safe during the school year?