Thank you Fairy Tales Hair Care for sponsoring today's post.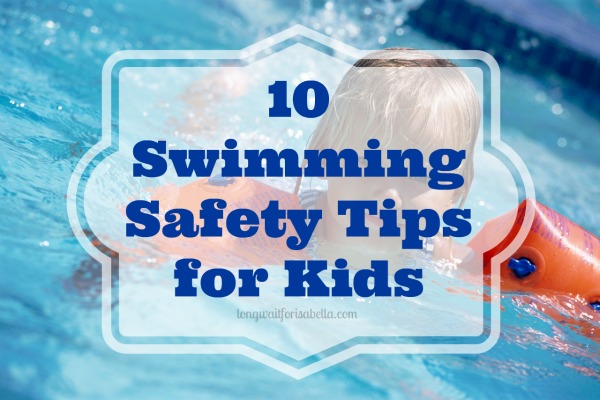 We have been enjoying warmer temperatures here in Western Washington. Hot sunshine means we can spend hours at our community pool. We love swimming. You might remember that my Princess has been swimming since she was 2! She is truly a little fish.
10 Swimming Safety Tips for Kids
Walk, don't run along the pool side
Don't dive in shallow water
Never swim without a life guard present
Swim with a buddy
Swim in a depth that is safe for the child's ability
If the child cannot swim wear a life jacket
Don't push or jump on other people
Don't chew or eat while swimming – you can choke
Wear sunscreen
Drink plenty of water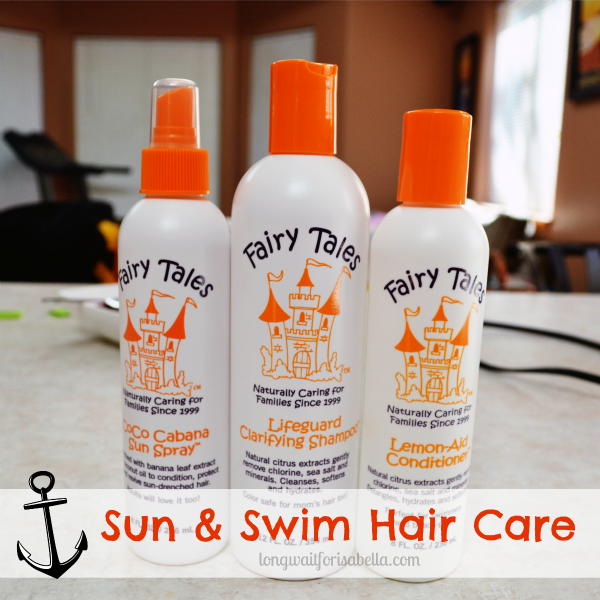 Spending hours at our local pool can wreck havoc on my our hair. I am glad that we have found an awesome product to use. The Fairy Tales Sun & Swim hair care line is awesome! We love this product and definitely recommend it to anyone who is swimming in a pool or beach this summer.
About Fairy Tales Sun & Swim Hair Care
Life Guard Clarifying Shampoo – Gently removes chlorine, sea salt and residue from the hair. Cleanses, softens and hydrates hair after a day at the pool or beach. Protects hair from the sun.
Lemon-Aid Conditioner – Detangles, smoothes and hydrates hair. Gently removes chlorine, sea salt and residue. Conditions even the most sun damaged hair.
Co-Co Cabana Sun Spray – Adds a layer of protection to sun-drenched hair. Hydrates, conditions and revitalizes dry brittle hair. Holds in moisture all day long.
All 3 Sun & Swim products are available for purchase at fairytaleshaircare.com and ulta.com for $9.95.
So we love this line of hair care products in our home. It is affordable. It costs less than the other swimming hair care product I was buying before. The scent alone is heavenly. We love it. You don't need much of the conditioner. At least for a 5 year old with short hair. It works very well. Where her hair used to be more dry and dull from swimming for hours each week, it is now much nicer. We use the spray on her hair often. It smells great, looks great, and also helps if her hair is not as smooth as it could be in the morning.
Connect With Fairy Tales Hair Care
Disclosure: I was sent the above products for review. All opinions are mine.