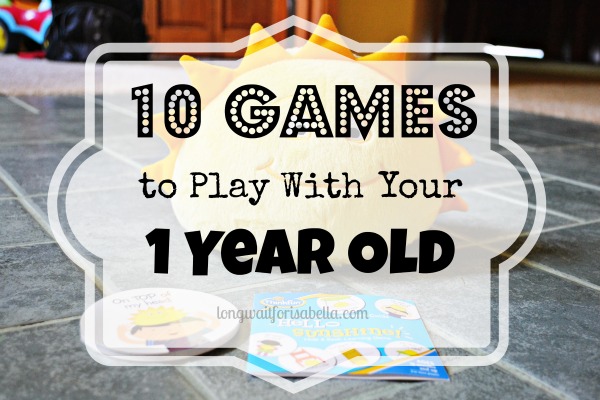 My Little Man has so much fun playing with us. Now that he has passed his first birthday, there are more games that he is interested in playing. I love watching my daughter play with him and hearing them both laugh. They love each other so much. They like to chase each other around the house, look at his ABC books, play with her kitchen and pretend food, and roll the ball together. Daddy and he like to wrestle every morning. I enjoy reading to him, practice walking, play with his "cell phone" and dance to music. Here are great games to play as well.
10 games to play with your 1 year old
Pretend Play with stuffed animals
Practice Walking with objects like a box, container, or walking toy
Books with flaps to lift, and pieces to pull out are a great way for baby to learn
Pat-a-Cake or other clapping games
Hiding Games like Peek-a-Boo
Ball Rolling
Dancing to music
Blocks – stack them 2 or 3 high
Telephone – make "phone calls" and use language for more learning opportunities
Puzzles with large pieces are fun for kids and many are animals or letters that 1  year old's can learn from as well
What games does your older baby or toddler love to play?
Here is one game we've been playing this past week with our toddler. Thinkfun offers this fun game for 1 year old's: Hello Sunshine!™ – Hide and Seek Learning Game for ages 18 months and up.
Hello Sunshine!™ is a charmingly simple game that will have you and your child laughing and playing together! Play hide and seek with Sunshine – an adorable plush toy – while teaching your child positional words such as: In, On Top, Below, Next To, and more. Features:
Large Plush Sunshine
18 Double-Sided Cards with 36 Hiding Places
Instructions
Parent's Guide
We love games here in our home. My 5 year old has a closet full of them. We do not have very many games for my Little Man though. The Hello Sunshine!™ game is great because it is simple yet fun for my 1 year old. It is his first hide & seek game and it really engages him. He is also learning about the concept of position. I love games that are fun and educational! The plush sunshine is great quality. The cards fit easily on the bottom pocket which makes this game easy to transport. The cards are bright and simple to follow as well. Thinkfun offers this game and so many more!
Connect With Thinkfun:
Facebook | Twitter | Youtube | Pinterest | Instagram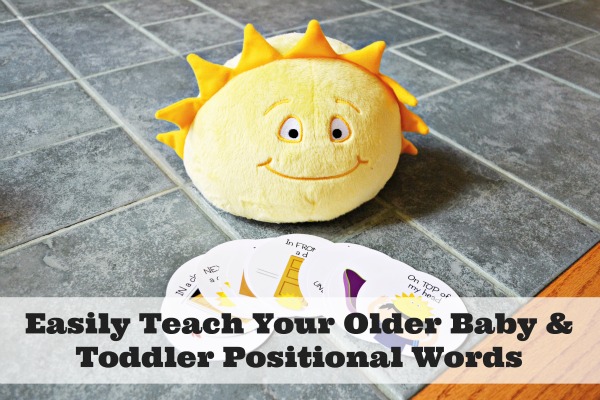 Disclosure: I was sent the above product for review. All opinions are mine.