My sister in law has brain cancer. She has 3 young children who are learning about and dealing with a scary disease. But they are not the only children that deal with cancer. We live in a world where most family's are affected by cancer in some way and kids with cancer or kids who are dealing with cancer need music. That is why I wanted to share with you about a new CD Singing Our Way Through: Songs for the World's Bravest Kids.
About Singing Our Way Through:
Alastair Moock, one of Boston's folk luminaries and an award-winning family music recording artist, will release a new album, Singing Our Way Through: Songs for the World's Bravest Kids. Inspired by his family's experience with childhood leukemia, the new album includes songs for children with cancer, and for all families who like joyous sing-along songs.

A crowd-funding campaign through GoFundMe raised more than $27,600 for Singing Our Way Through in early 2013, soaring well past the initial goal of $10,000. Funds from this campaign will support distribution of the album as a free resource for patients and pediatric oncology programs around the country. Already, Alastair has donated to Boston Children's Hospital and the Hole-in-the-Wall Gang camp in CT. CD sales will further support Moock's effort to get these tunes in the hands of kids and families with cancer.
Guest artists for Singing Our Way Through include:
blues legend Chris Smither
folk singer Aoife O'Donovan (vocalist for the 2013 Grammy-winning Goat Rodeo Sessions, Best Folk Album)
Mark Erelli
Rani Arbo
The Okee Dokee Brothers (2013 Grammy winners, Best Children's Album)
Elizabeth Mitchell (2013 Grammy-nominee, Best Children's Album)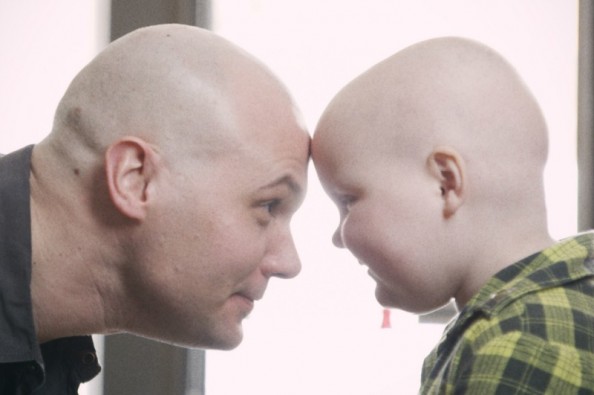 Suggested retail price for Singing Our Way Through is $15. Supporters are invited to suggest children's hospitals and other childhood oncology programs for album donations and appearances by visiting www.singingourway.com.
Pre-sales for Singing Our Way Through will launch on iTunes on Tuesday, June 11th. Those who order before release date will receive an instant free song download, "When I Get Bald." The CD will be available July 9, 2013.
Connect
Alastair Moock Facebook | @AlastairMoock
When one of Alastair Moock's twin girls gets childhood leukemia in 2012, Moock begins to write music. Truly learning that music does heal, the album Singing Our Way Through is what we get. A beautiful folk album that the entire family will love.  I love guitar and banjo sounds. I love folk music.  "When I Get Bald" is fun, upbeat, and timely. It is scary to lose all your hair, and this song makes that experience just a bit easier.  I really love "Talk a Walk With Me" (featuring Elizabeth Mitchell) because the song is beautiful and I really love Elizabeth Mitchell's voice. They sound so great together. "You've Got a Friend In Me" is an obvious favorite for kids because of the Toy Story movie. I enjoy this rendition featuring Chris Smither. But the song that will make you smile and maybe even get a tear  is "This Little Light of Mine". You must hear this song. Get this album when it comes out July 9th!
Disclosure: I received the above CD for review. All opinions are mine.