Thank you Boon for sponsoring today's post.

What is it about sippy cups? We have a large amount of them, and we seem to misplace them a lot. I keep plenty in our minivan, in our home, in the diaper bag, and at my parents house. We love having them and my Little Man enjoys having one of his cups with him at all times.
Boon offers beneficial products for parents and children. With modern products they are simplifying the life of parents. One product from Boon that we love is their Sippy Cups. They offer a large variety of sippy cups for children and we were thankful to review 3 of these cups. All the sippy cups featured below are available for purchase at your local Target store.
Boon Modster Sippy Cup
Have the pick of the Modster litter and choose between green and orange. This little guy holds 7 oz and has a soft spout for those new to the sippy cup world. And unlike the potential for a big spill with a regular cup, we can tell you there's nothing scary about our leak resistant spouts. $7.49 each, at Target.
Boon Sip Sippy Cup
Let your child SIP like a VIP. SIP's unique silicone valve system helps keep fluids where they belong. SIP comes with a firm spout for advanced stages. The handles, lids, and valves are interchangeable between sizes so mom never has to worry about digging through a drawer of sippy parts while your kid is throwing a dehydration tantrum. 2pk $12.99 at Target.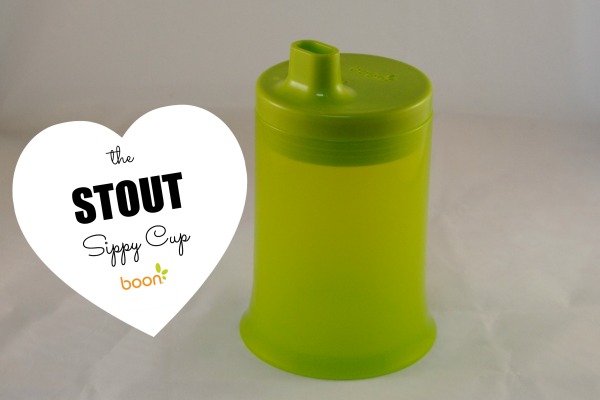 Boon Stout Transitional Cup
Two going on twenty? If your child thinks they need the big-kid cup tonight instead of the sippy, then be ready with Boon's STOUT cup. STOUT allows your child to easily transition from leak-resistant sippy cup to regular cup. Simply remove the leak resistant lid and ta-da! Your child now has a big-kid cup with a wide base to prevent tipping. Child is happy, mom is happy, and a meltdown is avoided! 2pk $10.99 at Target.
Connect With Boon on Facebook | Twitter | Pinterest
These are great cups. They don't leak and they are clean, modern, and fun. My Little Man loves the handles both on and off with his SIP. His favorite right now is the 10 oz SIP. I like that it comes in a 2pk. The parts are interchangeable and the he can drink easily from it. I think because my Princess used it, so now my Little Man always gravitates towards it. The STOUT is actually my favorite overall because I can let the 1 year old and the 5 year old use it and it doesn't feel like a baby cup for her and he feels like a big boy. 
Does your child have a personality that matches a "Modster" (outgoing, vibrant, colorful, creative), "Sip" (gentle, formal, proper) or "Stout" (grounded, calm, easygoing) cup?
Which sippy cup is your child most like?
How would you like to win this set of Boon Sippy Cups? One lucky Long Wait For Isabella reader will get their chance to win. Simply enter the Rafflecopter form below for  your chance to win. Open to US residents 18+.
Disclosure: I was sent the above products for review. All opinions are mine. Each household is only eligible to win 3 TOMY products, via blog reviews and giveaways, each calendar year. Only one entrant per household per giveaway. If you have won the same prize on another blog, you will not be eligible to win it again. Winner is subject to eligibility verification.