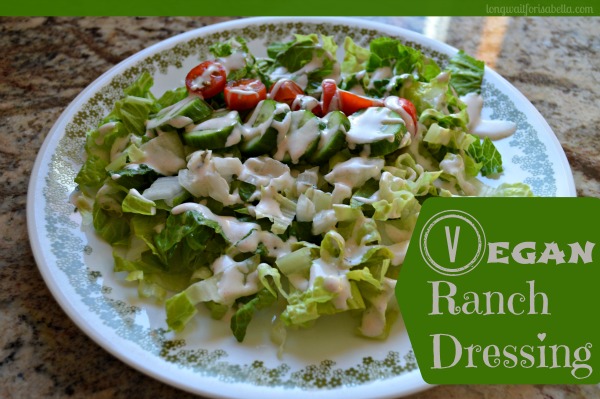 I was Vegan for six years. Now, though our family is no longer Vegan, we do eat a lot of vegan foods. My mother has been trying to eat mainly vegan now for a couple months. So while we are home, not traveling for my husband's work, we eat a lot of meals with my parents. Vegan meals. Last week we made a vegan ranch dressing.
Vegan Ranch Dressing:
1 Cup Vegenaise or other vegan mayonnaise
1/2 Cup soy milk
1/2 teaspoon garlic powder
1/2 teaspoon onion powder
1/4 teaspoon paprika
1/8 teaspoon cayenne
1 tablespoon white vinegar
1 teaspoon lemon juice
2 teaspoons agave syrup
2 teaspoons parsley or dill
Whisk all ingredients together and chill.
When you make your own dressings, it is nice to have these containers for serving.
Do you make any homemade salad dressings?