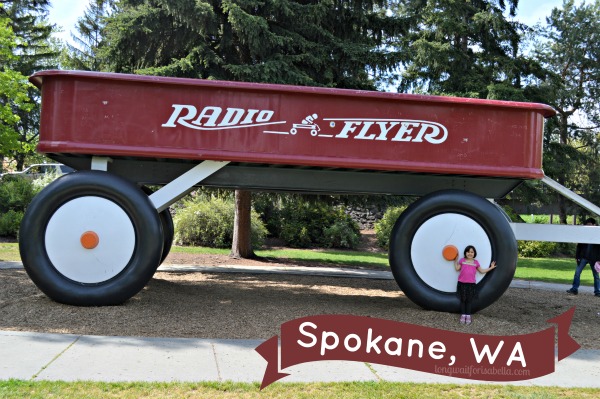 When my parents were heading East to Spokane Washington this week for some business meetings, my kids and I decided to hitch a ride and tag a long with them.
My husband was working and we were free to have a fun everyday adventure with family. We loaded up the car and got a hotel room with enough space for all 5 of us. Spokane, Washington has some great family fun ideas. Though it rained our first day, we had beautiful sunshine the second day and we took advantage of it.
My only goal besides swimming in the hotel pool was to visit the Riverfront Park. Three attractions in particular were on our to do list: the Red Wagon Slide, the carousel, and the gondola. These are all right along the Spokane River and within quick walking distance to one another.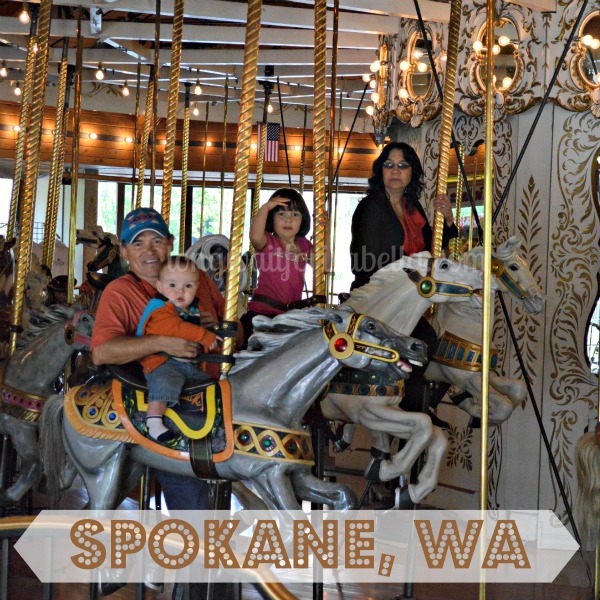 Turning a business meeting into an everyday adventure is what we often do in our family. A park is a very frequent place we like to visit when we have our everyday adventures.
The Riverfront Park in Spokane is great because during the summer there are many attractions. The Red Wagon Slide is free of course, the carousel was only $2, and though the gondola is $7.75, kids are only $4! It is a 20 minute ride over the Spokane Falls and well worth it in my opinion.
Oatmeal is the go to breakfast at our home and also on the road. We bring it with us traveling everywhere. Really. That is why I am excited about Quaker® Perfect Portions.
Quaker® Perfect Portions help everyone in your family start out their day with as little or as much oatmeal and tailor the sweetness to everyone's specific tastes. My daughter likes to add Stevia to her oatmeal, my husband likes bananas and soy milk  and my son likes only soy milk in his oatmeal or sometimes I even add breast milk if I have pumped recently.
This product is great for travel and for home, we love Quaker® Perfect Portions!
Connect With Quaker
Every day is an adventure and with Quaker® Perfect Portions I know I am providing my family with the fuel they need for their epic adventures.
Share how you make everyday an adventure and see other stories on Everyday Health.
This is a sponsored conversation written by me on behalf of Quaker®. The opinions and text are all mine.