Thank you to Fox Home Entertainment for sponsoring today's giveaway.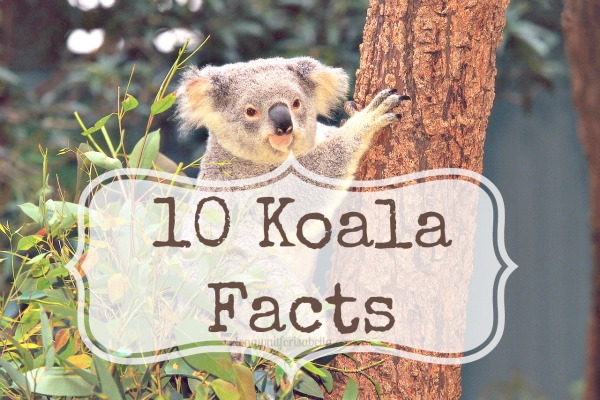 Don't you love Koala Bears? They are just so cute! Here are 10 koala facts just for you:
Ten Koala Facts:
Koalas sleep for a total of 20 hours a day! While this might seem like a lot, this is because their diet is mostly made up of eucalyptus leaves, which aren't very nutritious!
Just like kangaroos, young koalas are known as joeys and take around a year to fully develop!
A koala's belly fur can reflect solar radiation! Who needs solar panels? Just us measly humans, eh!?
The koala brains take up just 60% of its skull! The rest is full of fluid which has been said to act as a shock absorber, cushioning the poor koala if they fall from the tree.
Koalas aren't very social animals and spend just 15 minutes a day on socializing! What a moody bunch.
From pregnancy, it only takes 30-35 days for a koala to give birth! When the joey is born he is a minuscule 0.5 g
Koalas live on average from 13 to 18 years in the wild. Females usually live longer as the males live a much more hazardous lifestyle!
Several famous and political leaders have had their pictures taken with koalas! These include Queen Elizabeth II, Prince Harry, Pope John Paul II, US President Bill Clinton, Soviet premier Mikhail Gorbachev and South African President Nelson Mandela.
On Paul McCartney's / Michael Jackson's duet album Say Say Say, The song "Ode to a Koala Bear" appears on the B-side!
As cute as Koalas are, as with most wild animals, they cannot legally be kept as a pet in Australia or anywhere else.
A fun new family friendly movie came out on DVD on April 30th: Koala Kid from 20 Century Fox Home Entertainment. Kids can relate to this DVD, because the character Johnny, just wants to fit in. Our family loves movies where the character becomes a hero by the end. This is a funny, fun, and exciting family movie that is sure to please the little ones in your family!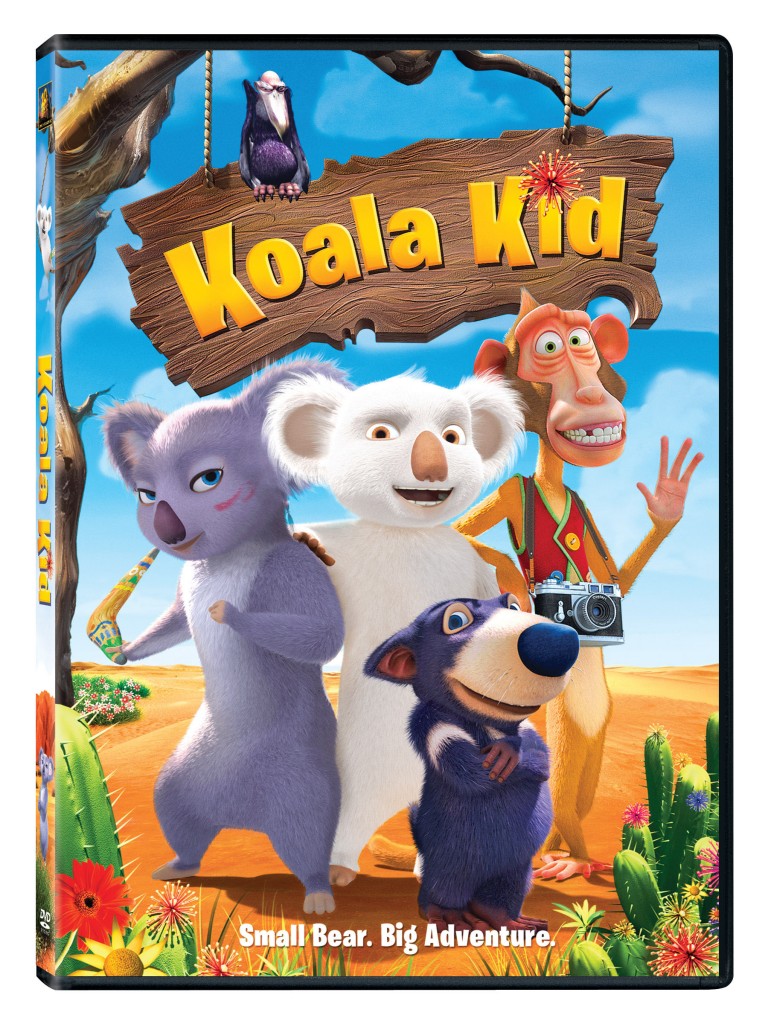 About Koala Kid
Journey down under and meet a whole new breed of hero in this laugh-filled, action-packed animated adventure with an all-star voice cast, including Rob Schneider, Tim Curry and Alan Cumming. Johnny (Schneider) is a rare white koala bear who just wants to fit in and make friends. But when a twist of fate mistakenly transforms him into a fearless protector of animals, called "Koala Kid," Johnny finds himself in over his head on a thrilling trek across the outback. With help from his hilarious new sidekicks, including a crafty Tasmanian devil, a lovable lizard and a boomerang-flinging female koala, Johnny may just outwit a villainous crocodile named Bog (Cumming) and become a true hero after all.
Win Koala Kid on DVD:
A Walmart and Sams Club exclusive, Koala Kid is available now for purchase. One lucky Long Wait For Isabella reader will win their own copy. Enter the Rafflecopter form below for your chance to win. Open to US and CAN residents!
Disclosure: I was sent the above DVD for review purposes. All opinions are mine.