While we were visiting the Nature Center last week, we saw these paper flowers in the gift shop. The ladies who worked there made them for decorations. My Princess and I loved it. I knew we could do this for craft time this week. We only needed a few simple products to make a Simple Paper Flower.
Construction Paper
Scissors
Glue Stick
Pencil
I drew a flower shape on construction paper. My Princess cut in out. We then took a complimentary color of construction paper. I cut the desired length and my Princess rolled it and glued the ends together. I actually made the cuts in the bottom of the paper that was rolled so they would be somewhat uniform. Then those cuts got more glue and we put them down in the center of our flower.
Easy Peasy.
You can even put a green pipe cleaner through the center for a stem.
We made a few and had a great time. These flowers would look cute on your Mother's Day breakfast or brunch table. They are easily made by your children and they are fun and pretty.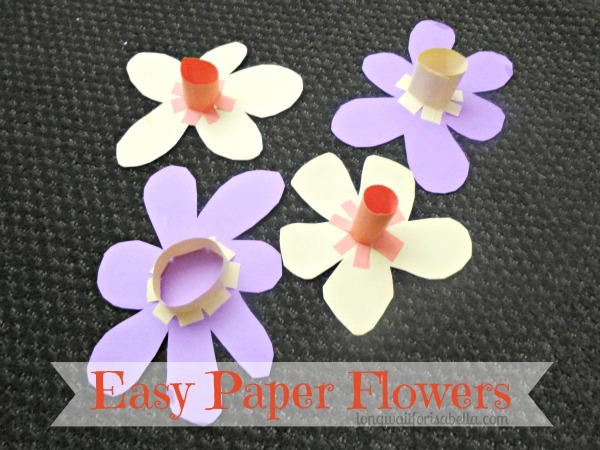 If you like this craft you might also enjoy: