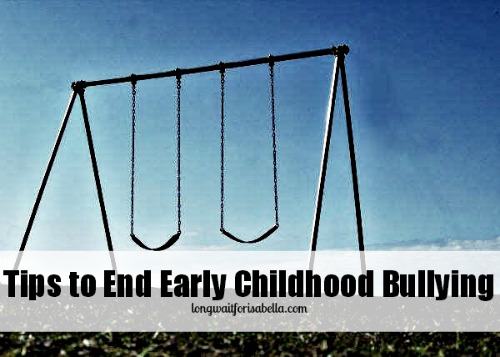 As I watch my 5 year old playing with other children as we travel around the country, I have realized that she is just learning how to interact well with other kids. It is my job as a parent to teach her how to interact and play with other kids in a positive way. According to stopbullying.gov children between the ages of 3-5 are learning how to get along, cooperate, share their feelings, and understand their feelings.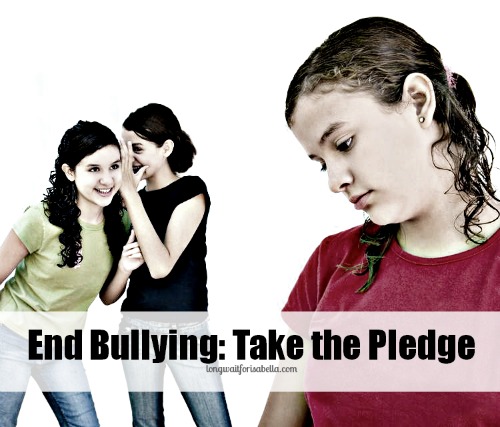 There have been a few times when I have felt that my daughter has been bullied and there have even been a few times when I felt she has participated in bullying. I have been explicitly clear with her when her behavior has not been okay. I also had her apologize. When she is not interacting positively I get down to her level and tell her clearly, asking her to repeat me, what is not okay and what to do instead. I have even had to teach her to apologize.
When another child has been not kind to her, I am at a loss what to do. To be honest, I just had her walk away. But now, as I have been educating myself with bullying I realize that I need to get involved even more. In a respectful way I need to tell other children what is appropriate and not appropriate and talk to their parents. I am still learning at this parenting thing!
As parents here are tips that we can do to help our young children:
Model positive ways for young children to make friends. For example, practice pleasant ways that children can ask to join others in play and take turns in games. Coach older children to help reinforce these behaviors as well. Praise children for appropriate behavior. Help young children understand what behaviors are friendly.
Help young children learn the consequences of certain actions in terms they can understand. For example, say "if you don't share, other children may not want to play with you." Encourage young children to tell an adult if they are treated in a way that makes them feel uncomfortable, upset or unhappy, or if they witness other children being harmed.
Set clear rules for behavior and monitor children's interactions carefully. Step in quickly to stop aggressive behavior or redirect it before it occurs.
Use age-appropriate consequences for aggressive behavior. Young children should be encouraged to say "I'm sorry" whenever they hurt a peer, even accidentally. The apology should also be paired with an action. For example, young children could help rebuild a knocked over block structure or replace a torn paper or crayons with new ones.
source: stopbullying.gov
TakePart has created a pledge for us all to sign. As parents, community members. educators of young minds we must talk to our kids, start the negative behavior at a young age, and stand up to all forms of bullying!
Disclosure: Thank you to TakePart for sponsoring this post. All opinions are mine.