We like quick, easy and tasty meals when we are travel from city to city across North America. Since we are only in one location for about 5 weeks at a time, I do plan a lot of our meals. I don't want to have a lot of left overs when we are leaving so I like to buy simple food with little ingredients. We also have potluck at church most weeks we are traveling and a vegetarian easy casserole is a important recipe to have under your belt.
I am thankful for Minute Rice brown rice. It enables our family to eat healthy but also quickly. I don't have time at this point in my life to be in the kitchen for long periods of time preparing elaborate meals. I wish I did. But when we are in a new city, I am often taking care of two kids who are vying for my attention.
A favorite easy casserole recipe that we enjoy is a simple broccoli and rice casserole. Does your family have a variation of this recipe too?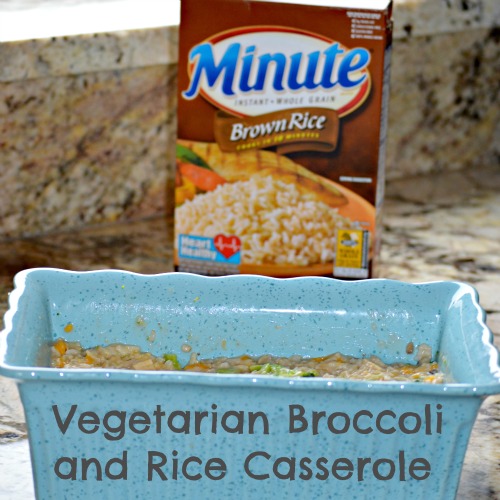 All you need is to mix brown rice, frozen broccoli, cream of mushroom soup, and cheese together and bake. So simple right?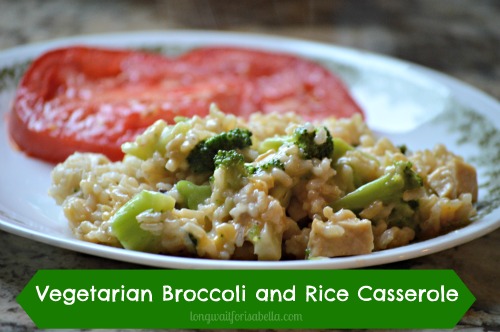 Vegetarian Broccoli and Rice Casserole
Prep time:
Cook time:
Total time:
A small portion can be used as a side dish or a large portion could be used as an entree!
Ingredients
2 Cups Minute Rice Brown Rice
1 10-12 oz bag of frozen Broccoli
1 Can of Cream of Mushroom Soup
1 Cup of shredded Cheddar Cheese
optional: vegetarian chicken
Instructions
Cook Minute Brown Rice according to instructions on the box
Cook frozen broccoli. I use the steamable bag for quick and easy non-soggy cooking
Mix rice, broccoli, 1 can of cream of mushroom, 1 cup of cheese in a casserole dish
Bake at 350 degrees for 30 minutes
Serve with salt and pepper to taste
Minute® Rice is so quick and easy to prepare and is great pantry staple. When meal time seems like a hassle, Minute® Rice is a go-to ingredient your whole family will love and allows you to have more quality time doing what your want with your loved ones.
Leftover rotisserie chicken or veggies from a meal earlier in the week? Minute® Rice can easily be paired with some of your leftover ingredients to make a quick, easy and wholesome meal your whole family will love in just a matter of minutes.
Visit http://www.minuterice.com/ to create a great main meal or side dish for your next family get-together or potluck.
This is a sponsored post written by me on behalf of Minute® Rice.