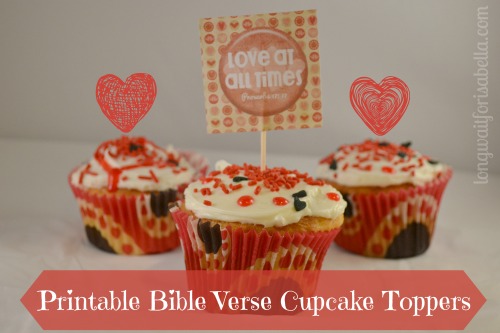 I installed Photoshop Elements onto my laptop and I am having such fun. My Princess and I made cupcakes again this last week for church potluck – just a simple cake box and tub or frosting but I decided to make some cupcake toppers. I searched my favorite site for crafty ideas – Pinterest – but could not find the ones I wanted for church. I wanted ones with Bible verses.
So I opened my Photoshop Elements program and made 2×2 inch cupcake toppers. I then put them on a 8.5×11 inch file and here they are:
 Click on the picture and it should open in a new window and then print.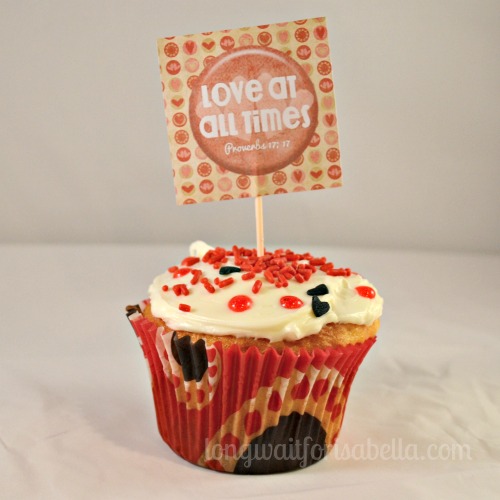 A big thank you to the Shabby Princess for the graphics!