Your favorite Madagascar pals are back in an all-new adventure! Alex's favorite holiday, Valentine's Day, brings hilarious surprises and excitement for the entire gang. Melman plans a big surprise for Gloria, Marty tries to impress a new friend and everyone wants to get their hands on King Julien's love potion. You'll fall in LOVE with MADLY MADAGASCAR!
One lucky Long Wait for Isabella reader will get the chance to win their own copy of Madly Madagascar on DVD. But first, a fun feature just in time for the movie release (January 29th) and Valentine's Day.
Kids would love to get their hands on King Julien's magical love potion – and now they can!
4 Love Potion Recipes
1. BUBBLY PINK LOVE POTION
Kids will love this easy to make (and delicious) "love potion!" All you need 1 can of pink lemonade concentrate, 4 cups of raspberry sherbet, and 1 can of lemon/lime soda, and water. All you need to do is mix the lemonade concentrate with the amount of water it lists on the instructions in a large pitcher. Then, in a blender, combine the sherbet with 4 cups of the lemonade mixture, and pour about a cup into individual glasses. Lastly, fill each glass the rest of the way with the soda – the mixture will bubble and really look like a love potion!
2. LOVE SPELL PERFUME
Making perfumes at home is actually really easy and can be a fun activity for kids this Valentine's Day! You need distilled water, fragrance oils (and scent you or the kids want!), and Polysorbate 80. All you have to do is mix your distilled water with the Polysorbate 80 in a spray bottle. Then, mix your fragrance oils in a separate container, and add them to your water mixture; shake vigorously. Use fragrances like rose, lavendar, etc. to really amp up the "love spell" part of this perfume!
3. MAGIC SAND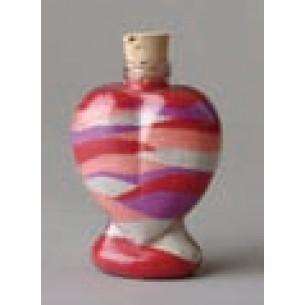 Using a glass bottle with a cork or lid and different colored sand is a fun way to create a "magic sand" love spell (and it makes for a great decoration)! All you need to do is layer different colors of sand in a glass container (colors like red, pink and white work best for V-Day). Before putting the cork or lid on the bottle, invite your kids to say a few words about something or someone that they love – then tell them that once the bottle is sealed, it will represent that person or thing, and to take care of the bottle and keep it close.
4. LOVE POTION TEA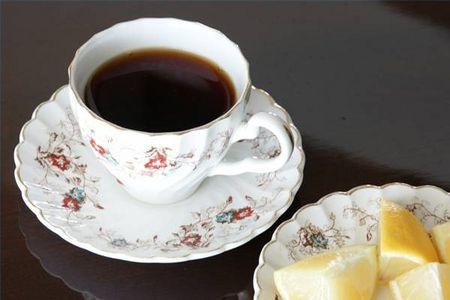 Making this tea will require a little help from mom and dad, but it's ingredients are rumored to spark feelings of love! You will need rosemary, black tea, thyme, nutmeg, fresh mint leaves, fresh rose petals, lemon leaves, and water. Put all of these ingredients in a tea kettle and bring to a boil. Serve with honey or sugar and lemon, to taste.
Madly Madagascar
This short DVD is so cute. My Princess and watched it together for one last girl's night before Daddy came home from his trip. We both loved it. A bottle of perfume, Love Potion #9, drops out of an airplane and hits King Julien on the head. He decides  it was from the gods and begins to give it out, claiming it will make you irresistable.
What entails is a fun journey about love. Real love. Love between friends – Alex and Marty and love between the new couple Melman and Gloria. It is so sweet with just enough laughs to make it enjoyable for the entire family. This new installment in the Madagascar series is a perfect gift for Valentine's Day!
Win Madly Madagascar
One lucky Long Wait for Isabella reader will win their own copy of Madly Madagascar on DVD. Simply enter the Rafflecopter form below with your Facebook or email account for your chance to win. Open to US and CAN residents 18+.
*Disclosure: I received the above DVD for review. All opinions are mine.