This last week my Princess helped my mother, her grandma, make a dump cake for church potluck. My Princess loves making dump cake. This week's dump cake is my mom's recipe: Cherry Pineapple Dump Cake.
Baking With Grandma:
1. Mix Cherry and Pineapple on the bottom of the baking dish.
2. Mix yellow cake mix with 1 stick of butter. My mom always melts her butter and then adds it. The mixing of the cake mix and butter is my Princess' favorite part. Top the fruit mix with crumbled cake mixture.
3. Bake at 350 degrees for 30-45 minutes (until golden brown on top).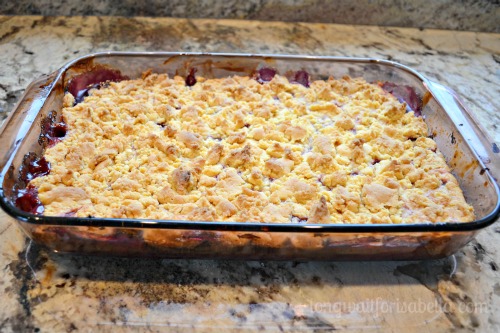 4. Top with Whipped Cream Topping!
Optional: Add shredded coconut and chopped nuts to the top and bake the last 5 minutes.