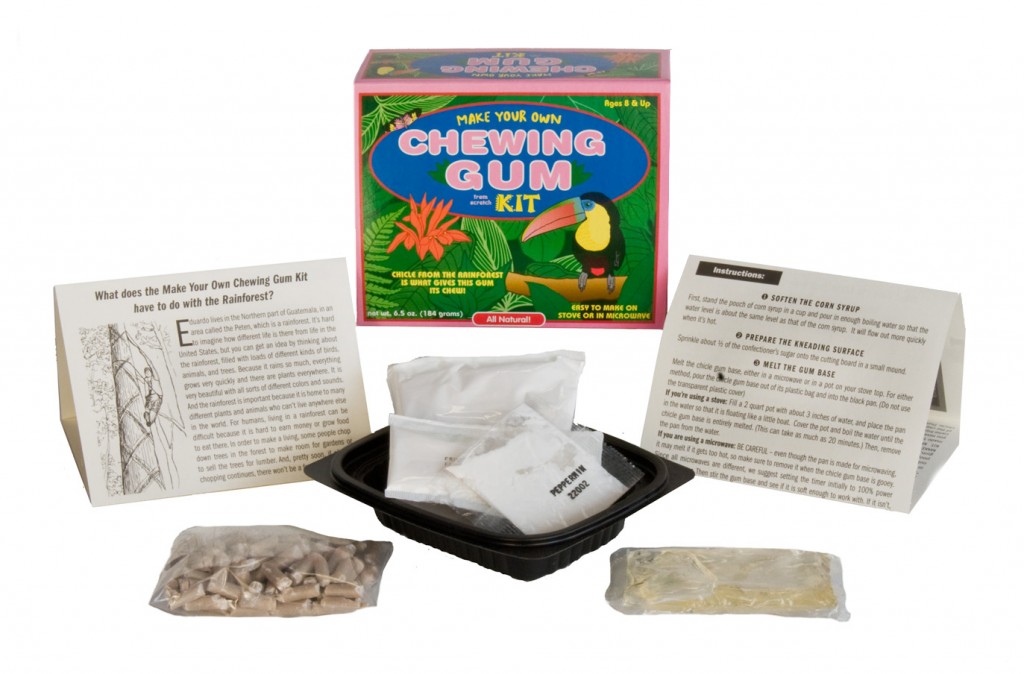 My daughter loves being creative. She loves making crafts, following recipes, and playing dress up. She makes up games every day and is so imaginative. The Glee Gum Kit is such a perfect gift for her because not only is she creative but she loves gum too.
About Glee Gum
---
Glee Gum is all natural chewing gum made with sustainably harvested rain forest chicle. It comes in 8 great flavors: cinnamon, peppermint, tangerine, bubblegum, spearmint, triple berry, sugar-free lemon-lime and sugar-free refresh-mint. Glee Gum is the #1 healthy alternative to synthetic chewing gum and bubble gum! No artificial colors, flavors, preservatives, or sweeteners (no aspartame). Chew with Glee, naturally!
Connect With Glee Gum:
About the Glee Gum Kit
---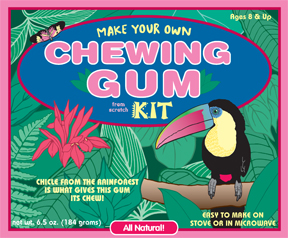 Make your own chewing gum with chicle, the sap of the Sapodilla tree that grows in the rainforests of Central America. Everything you need is included in this kit and it's easy! You can make your own gum on the stove or with a microwave. Great for class room activities, scout troops, birthday parties, home school, or after school groups. Adult supervision is recommended. Makes a great gift for kids (ages 8 & up)!
My Review of the Glee Gum Kit
---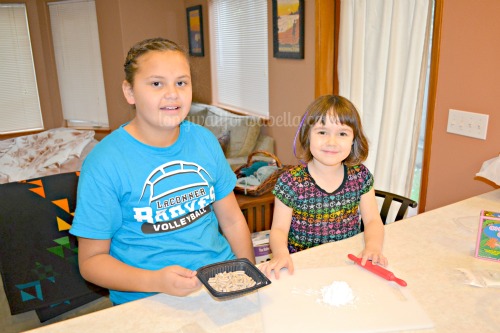 We had an older friend visiting the day we made our own Glee Gum with the Glee Gum Chewing Gum Kit. Her and my daughter had a great time making the gum.
Here is what I liked:
The powdered sugar was easy to mix with the chicle base. It was time consuming but not difficult. My daugther loves things like this and she licked her hands often.
The chicle, sugar, and flavor base is all natural. I didn't have to worry about what my daugther was licking, and chewing. I appreciate products like this.
The flavor base included – cherry and bubble gum – tasted great.
Here is what I didn't like:
Melting the chicle. The included pan melted in the microwave and made a huge mess. It was difficult to remove from my microwave and counter.
The flavor base did not last more than 5 minutes and the flavor was gone.
All in all, it was a fun craft time. The gum might not have been the best, but the making of it was a lot of fun for both an older girl and my daughter. We all chewed the gum and when it lost it's flavor we spit it out and chewed a new piece. The price is right on these candy making kits too. I do recommend this gum. Just don't use the microwave method. Melt the chicle on the stove.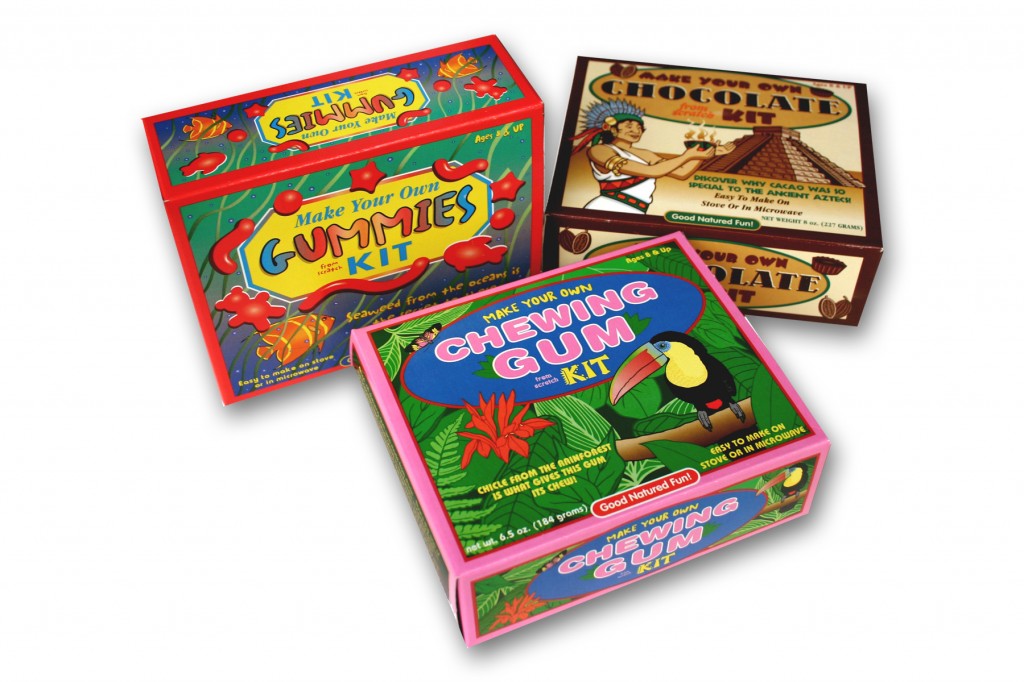 Glee Gum makes 3 Make Your Own Candy Kits – Gummies Kit, Chocolate Kit, and the Chewing Gum Kit.
Disclosure: I received the above mentioned product for review purposes only. All opinions are mine.