Every year we have a Thanksgiving tradition – on Black Friday we put up our Christmas tree. The Christmas music comes out and we have a great evening together. This year is our Little Man's first Christmas and he was enthralled with the lights and decorations.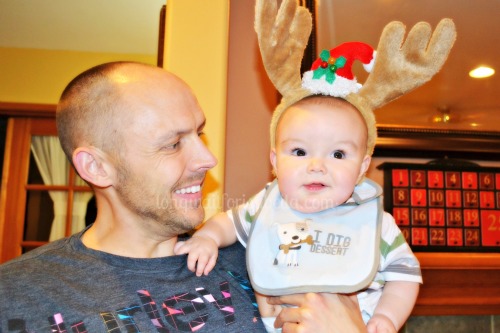 I adore this time of year. Late fall, cool crisp air, baking, Christmas music and decor, it is all so wonderful!
When do you put up your Christmas tree?