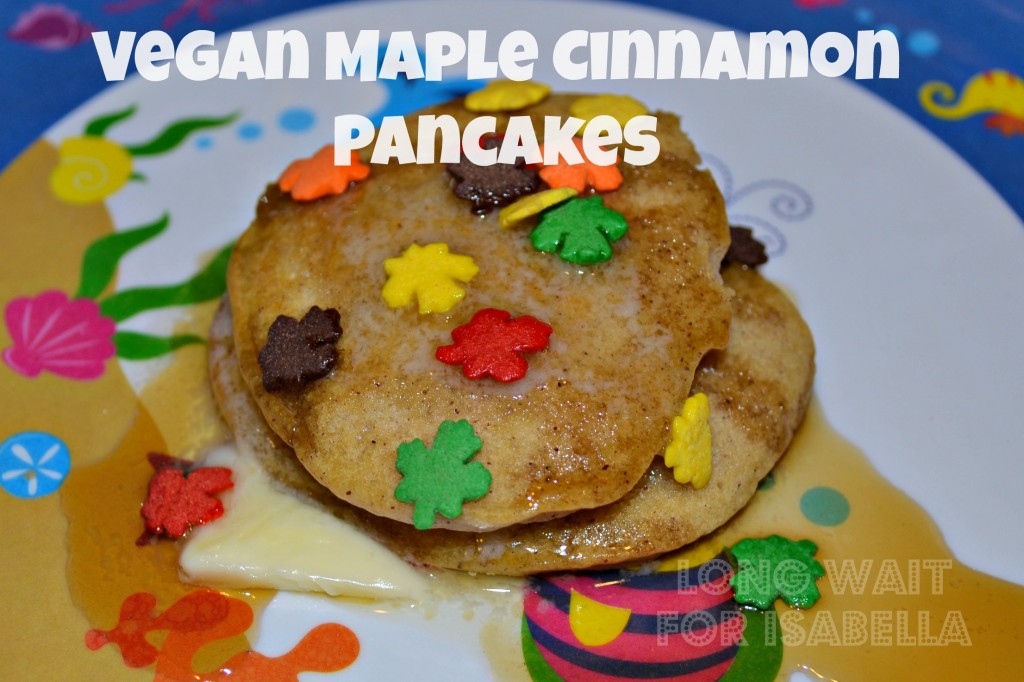 Last week my Princess wanted pancakes for dinner. We were out of the healthy, organic,  pre-made mix that we usually buy on Amazon. But I had a recipe tucked away for vegan pancakes that had never used.
Can you believe that I have never made pancakes from scratch? It is true. You know what? It was so easy.
Vegan Maple Cinnamon Pancakes
Vegan Maple Cinnamon Pancakes
Prep time:
Cook time:
Total time:
Serves:
Makes 10 Medium Pancakes
Pancakes perfect for Autumn!
Ingredients
1¼ C All Purpose Flour
2 t baking powder
½ t salt
1 t ground cinnamon
2 T canola oil
⅓ C water
1 to ¼ C plain soymilk
2 T pure maple syrup
1 t pure vanilla extract
Instructions
In a large bowl sift together flour, baking powder, salt, cinnamon.
Make a well in the center and add oil, water, milk, syrup, vanilla.
Mix just until ingredients combine. (Lumps are ok.)
Heat large skillet over medium heat and cook pancakes.
For more great Fall inspired recipes check out:
Which fall recipes do you love to make?