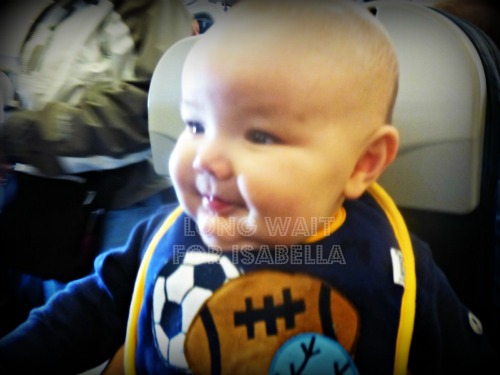 Let me just say, traveling with 2 kids is a bit more difficult than traveling with one. This is our first seminar with our Little Man. At four months of age, he didn't do too bad. I just forgot how you must constantly keep a baby occupied on an airplane so they are quiet. I got used to my Princess being such a good traveler. So when you travel to Indiana, a mommy just can't watch the movie and ignore the baby…
All 3 in my family have a virus too! Yep, we are that family. You know the one: 2 kids (one is a baby) on an airplane and they are sick! I felt bad but what can you do? We finally had to put my Little Man on some medicine since it turned bacterial. It is heartbreaking to see your baby sick. He hasn't slept well in a couple weeks because of it. Then my daughter and husband caught it. So sleep is something I am sorely lacking these days. {I do think I might be going crazy! Possibly… Maybe… Okay, I am.}
I fed my Little Man most of the two flights to Indiana and as a result he went potty 5 times on the airplane! Have you seen the bathrooms on an airplane? They are even smaller when you have a baby to change while standing in there. My husband changed him all 5 times. {Aren't you all so jealous? My husband is wonderful!} He told me he is way ahead now on changing poopy diapers. I told him there was not a scorecard. {If there were, I'd win for sure!}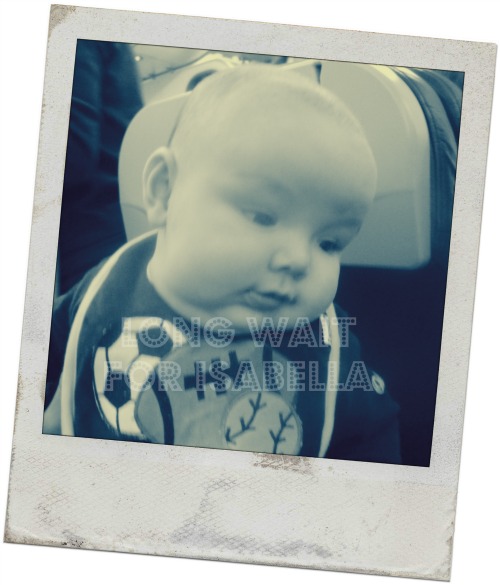 We left our home in Washington state at 8am and settled in our new place in Indiana by 10pm EST. It was a LONG day! We were so tired. Our entire family is still trying to get on the right time schedule. Jet lag is not easy. We are settling in quite nicely. We did our shopping in nearby Carmel at Whole Foods and have a stocked fridge. {Carmel was rated the #1 place to live in the US according to Money Magazine.}
My Princess already has her spot claimed at the kitchen table for her school time. I am so thankful for ABC Mouse Early Learning Academy. It makes learning so fun and easy. If you have not checked out that site, you should.
When we brought our Little Man in to the doctor's office on Monday we got his latest measurements – 26 inches long and 19 pounds! He is only 4 months old. He is a chunk!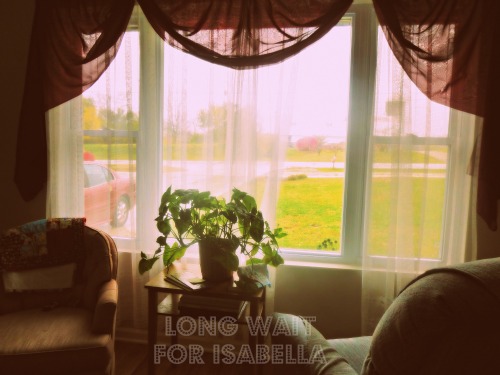 He loves the living room window here in Indiana. He can sit for long stretches of time, watching the cars go by. I don't remember my Princess loving that. Must be a boy thing already. 
Have you been to Indiana?
We are about 45 minutes from Indianapolis,
so what are things we must do while we are here?