Far from a post on why Halloween is "bad" or "wrong" for Christians, I simply want to share with you alternatives to Halloween that you can do with your children. This year Halloween falls on a seminar night for my family. We will be studying God's word that night. So I wanted to find some fun things I could do with my Princess as alternatives to Halloween, costumes, and trick or treating.
1. Attend a Fall Festival – the local farm is having their 40th anniversary and hosting a Fall Festival from the 29th through the 31st. This is a great alternative to Halloween.
2. Bake together as a family – there are so many things that can be made during the Autumn season. Fun cupcakes are just one of the many things you can find while searching Pinterest.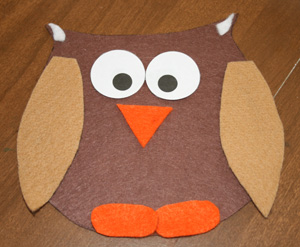 3. Craft Time – my Princess is always ready to do crafts with mommy. Crafting is such a fun learning time and this Owl Craft is just one example of fun we can have together. We made a paper bag owl craft recently and my Princess loved it.
4. Family Pumpkin Carving – buy pumpkins and have a pumpkin carving contest in your family. Try all kinds of fun pumpkin faces. Family Fun and DLTK have great carving ideas. You can also carve Christian icons on your pumpkin and discuss how Jesus is the light of the world with your children.
5. Annual Family Movie Night Party – pick a family friendly movie and have a movie night party. This would be a great way to also invite family and friends as another great alternative to Halloween.
6. Hand out Christian Halloween Gospel Tracts – kids are going to be ringing your doorbell if you stay home, so why don't you attach some of these tracts, or make your own, to those candy. Hand out candy and a bit of Good News.
What other ideas do you have as alternatives to Halloween for your kids?
I'd love to hear more!