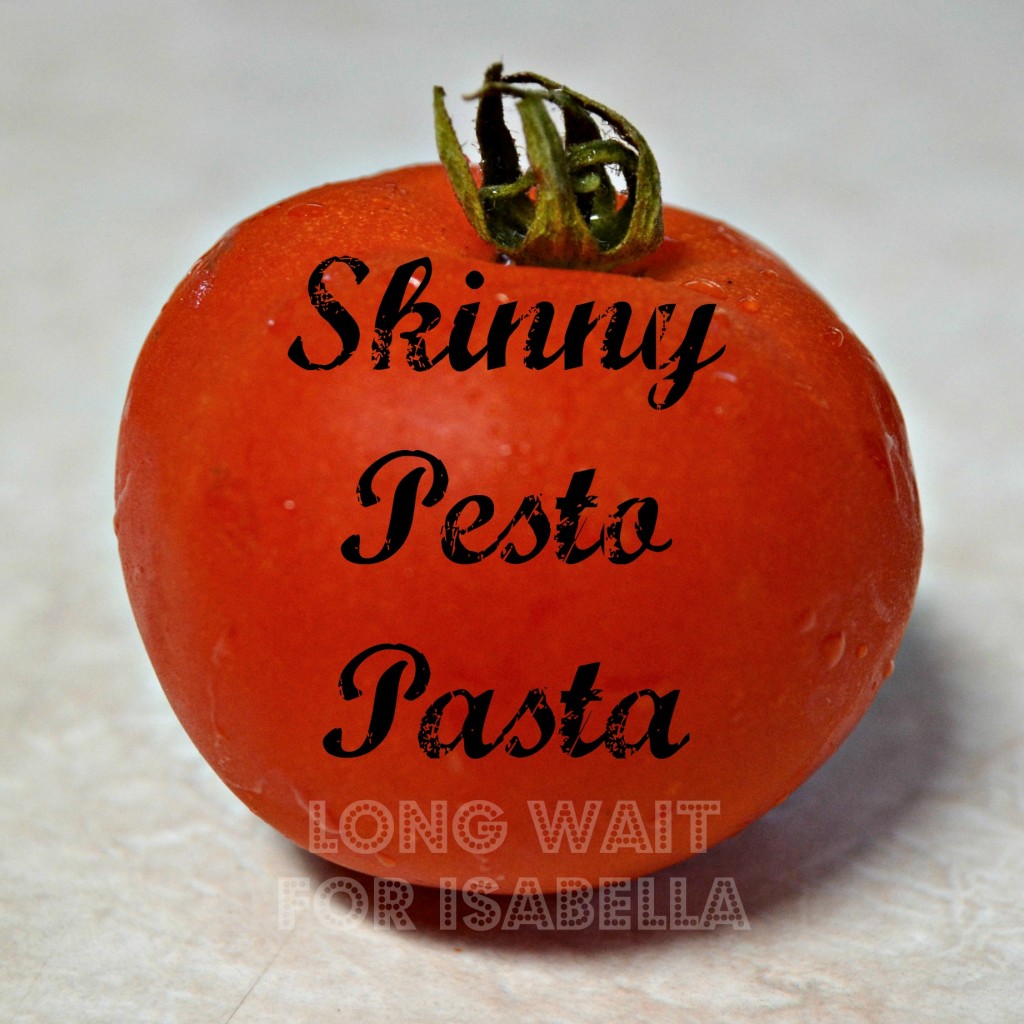 I am still tracking my points with Weight Watchers. I love it. Really, despite the complaints I might have on any given day – I really love it. I am losing weight. I am close to my 10% weight loss which will get me a key chain! Have you tried Weight Watchers before? If so, how did you do on it?
One recipe I love to make is a Skinny Pesto Pasta. I make this recipe pretty regularly. It's easy, fast, and delicious. That's my favorite kind of recipe. I don't have time to make two difficult meals most days so I like having recipes likes this as my go-tos. Plus, pesto tastes great with anything!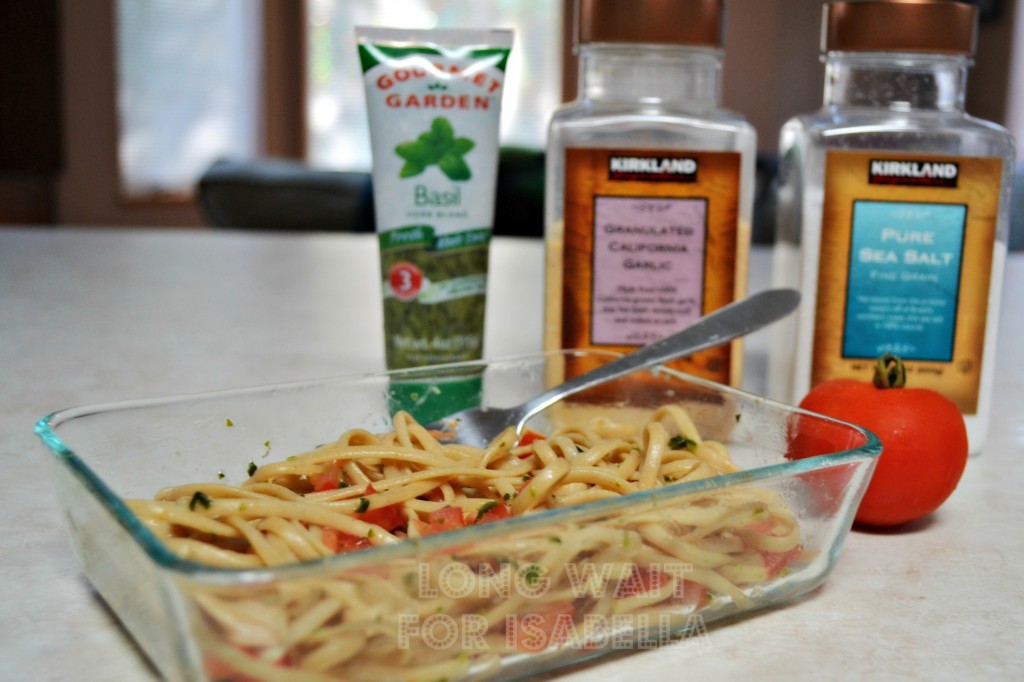 Skinny Pesto Pasta only has only five simple ingredients:
Whole Wheat Linguine
Tomatoes, diced
Basil, dried or fresh
Garlic Powder
Salt
It is quick and easy but so YUMMY. It is only 5 Weight Watchers points plus. That's a big win. The whole wheat noodles keep me full longer. Do you like pesto? It's one of my favorite dinners hands down.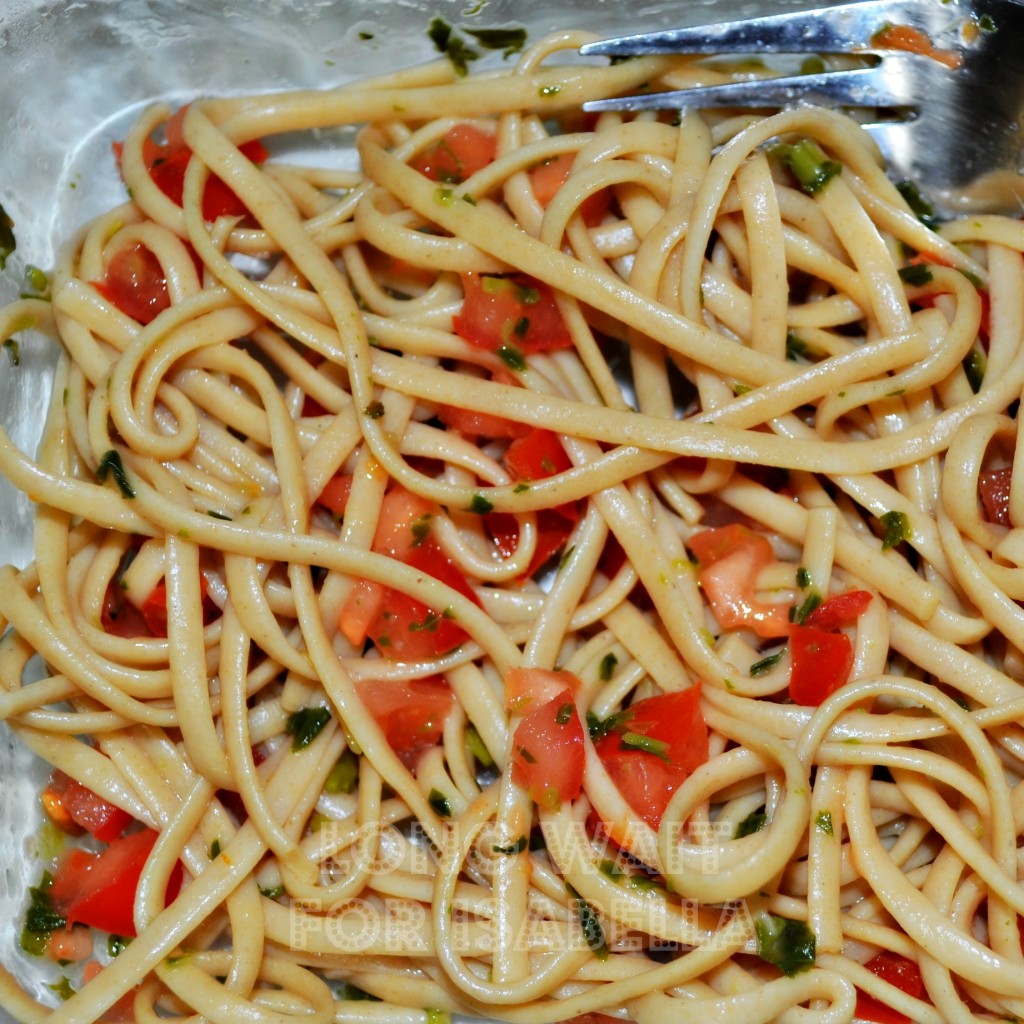 Simply cook the linguine according to the box directions and add chopped tomatoes and dried/fresh basil. I prefer fresh basil, but don't always have it on hand. I've used the refrigerated style that you squeeze as well. That works great. You can add garlic powder and salt to taste. (I like it very garlicky.)
What fast recipes do you like to cook? Do you also find yourself making two meals for the family? I'd love to hear your feedback below.