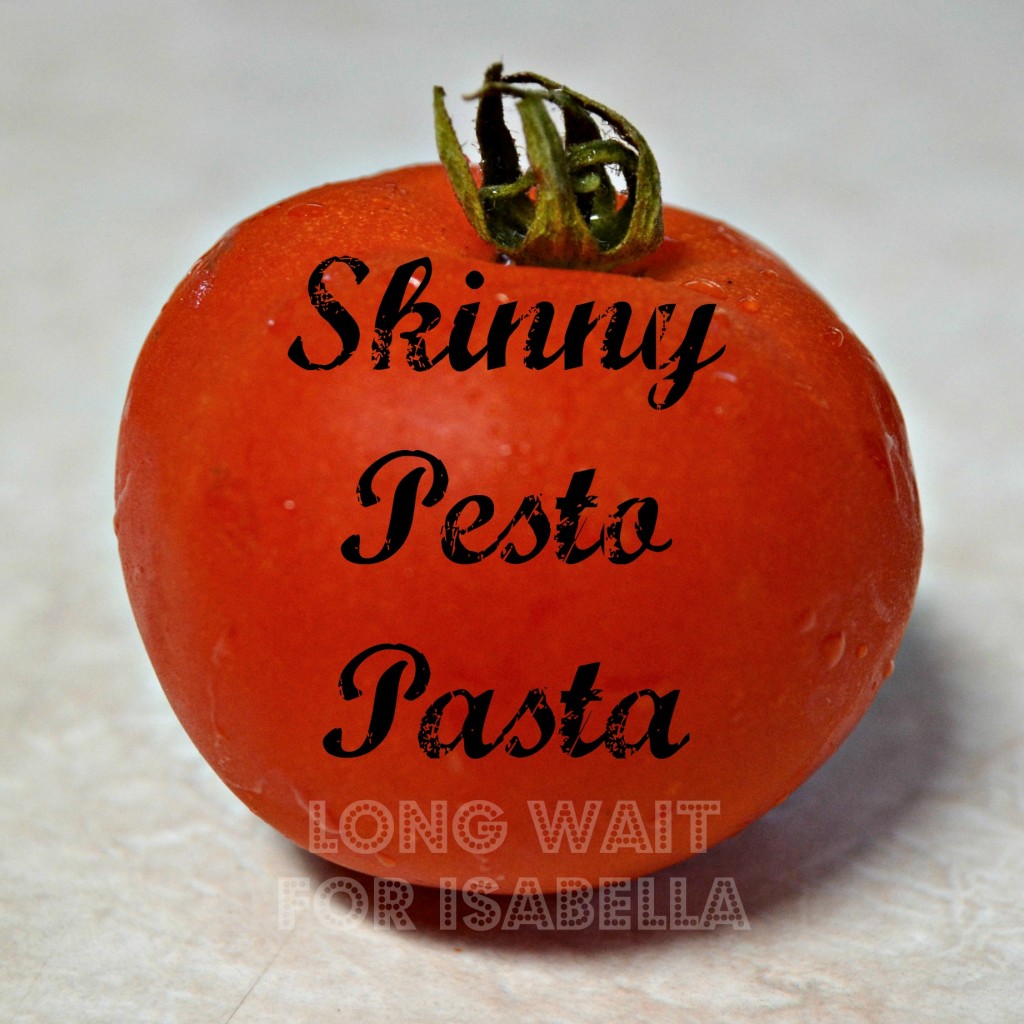 I am still on tracking my points with Weight Watchers. I love it. Really, despite the complaints I might have on any given day – I really love it. I am losing weight. I am close to my 10% weight loss which will get me a key chain!
One recipe I love to make is a Skinny Pesto Pasta: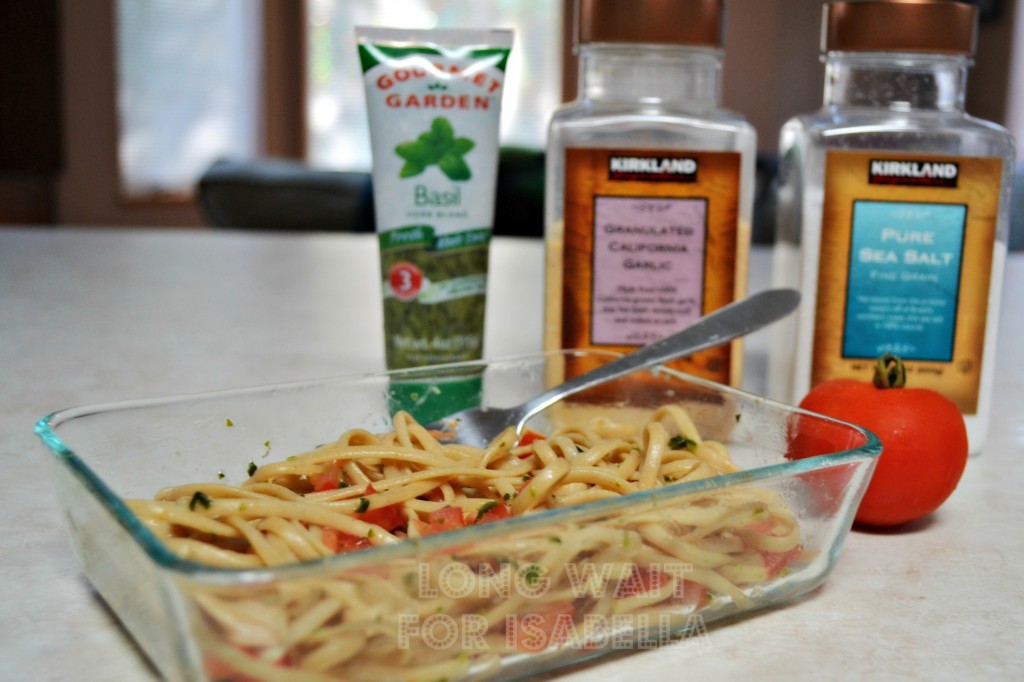 Skinny Pesto Pasta only has 5 simple ingredients:
Whole Wheat Linguine
Tomato
Basil
Garlic Powder
Salt
It is quick and easy but so YUMMY. It is only 5 Weight Watchers points plus.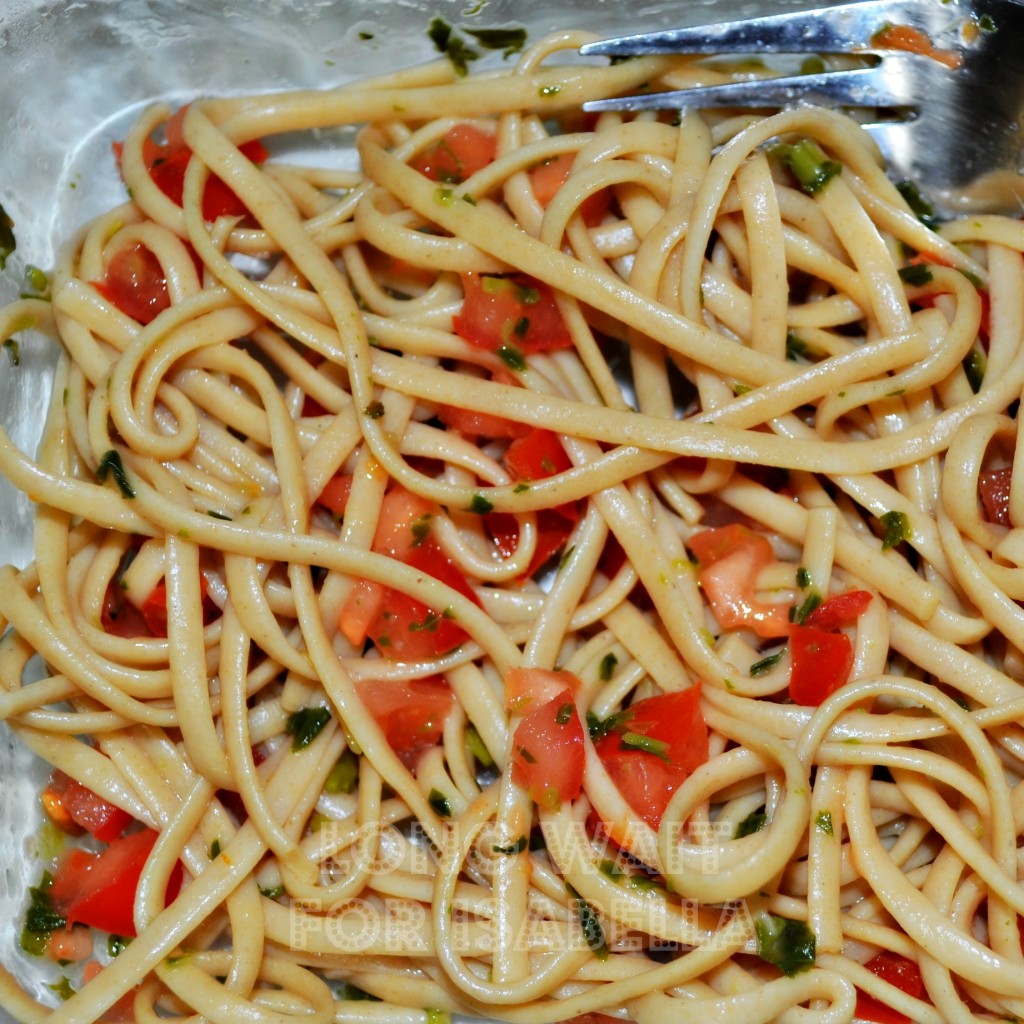 Skinny Pesto Pasta
Prep time:
Cook time:
Total time:
Skinny Pesto Pasta contains only 5 ingredients and is 5 Weight Watchers points plus.
Ingredients
1 Cup Whole Wheat Linguine
1 Whole Tomato
2 t Basil fresh or dried
1 T Garlic Powder
Salt, to taste
Instructions
Cook noodles according to package
Dice tomato
Mix noodles, tomato, basil, garlic powder, and salt.
You may add 1 T of butter if you'd like but that will increase your points plus values to 8.