We are trying to stay on top of homeschool even though it is summer time. Our Princess just does better when she has structured things to occupy her time. So I am always on the lookout for products that can supplement our homeschool preschool time. Because she is only 4, we are going to do preschool for one more year. I don't want to start her in Kindergarten too early. One way we are supplementing her school time is summer school with School Zone.
About School Zone:
Confidence in the classroom starts with practice at home.
Starting out as a learning center in the early 1970s, School Zone then began helping teachers and parents by providing material in the home. What started as simple workbooks has grown to now include almost 200 educational products.
The School Zone Advantage:
The most experienced, trusted, and popular publisher of preschool and elementary workbooks, software, and flash cards for children – Over 500 million products sold in 30+ years.
By teachers, for teachers and parents – Our research-based content developed by leading educators delivers state-of-the-art in learning styles and techniques.
Outstanding value – Products brimming with more content, color, creativity, and bonus features at prices usually lower than other publishers.
School Zone Review: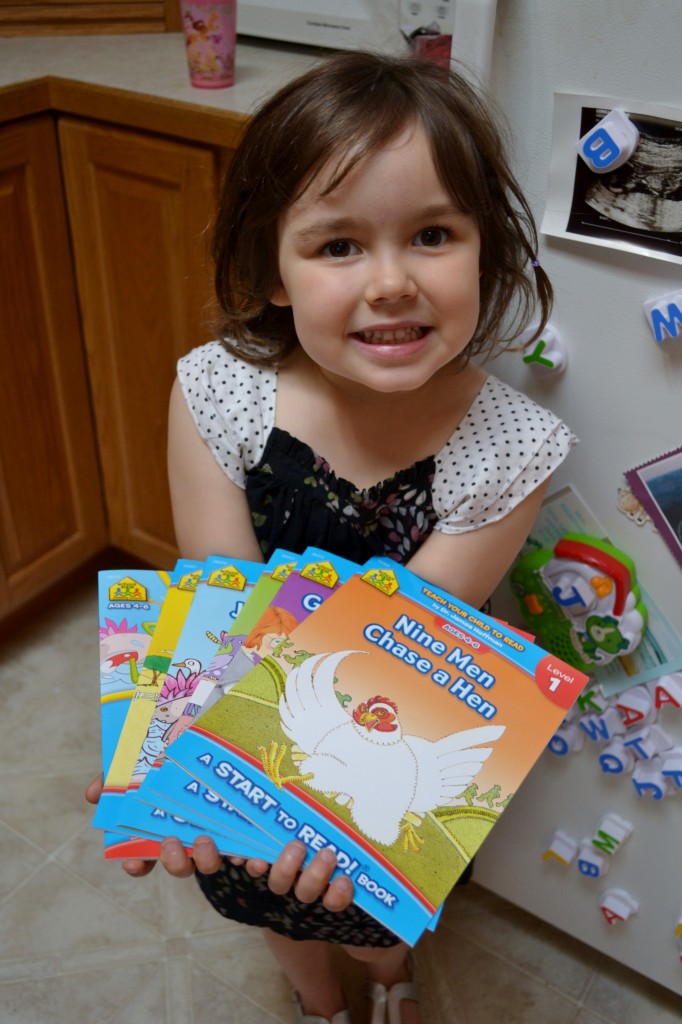 We were sent the School Zone Start to Read! Level 1 Early Reading Program. This program is perfect, because I have mentioned before, we are learning how to read here in Homeschool Preschool. We are working on sight words and this 6 book reading program is a perfect addition to our summer school time.
The books arrived and my Princess wanted to read all five. I compromised and we read 3 of them. They are short, and easy for her to understand. The illustrations are bright, and the books are good quality. I read the books to my Princess, pointing at the words, and then my Princess repeated the words after me. There is a sixth book which quizzes the student on what they read. She loved taking the test after each book, and she did very well. We really like the School Zone Start to Read! Level 1 Early Reading Program. We both highly recommend it!
Buy It:
You can purchase the School Zone Start to Read Level 1 Early Reading Program for $24.99. You can also find workbooks, software, flashcards, books and more from Preschool level to sixth grade.
Connect With School Zone:
*Disclosure: The PR company that works with School Zone sent me the products mentioned above for review purposes. All opinions are mine alone.