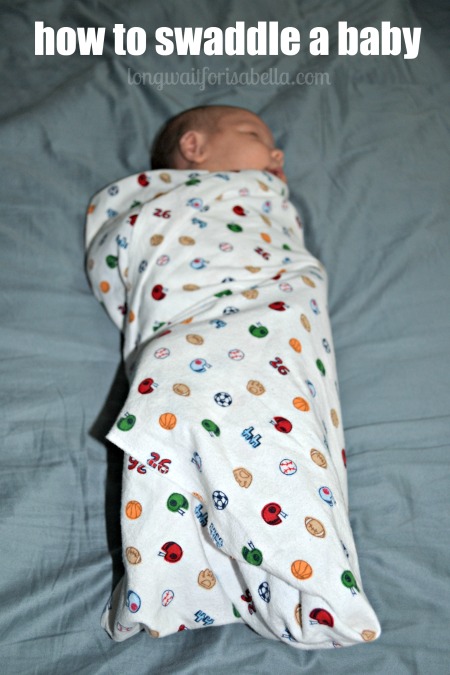 Our Nathanael is such a great sleeper -at night. I am thankful for that. Right after we brought him home from the hospital, he slept so well. I had to wake him up after 4 hours to feed him – and he fell right back asleep. I feel so blessed, because those of you who have followed my blog for a while, know that we have had sleep issues with our Princess.
In the day time? Nathanael is not that great of a sleeper. In fact, he has a hard time sleeping in the daytime. He gets fussy, because he is so tired. He really wants to be held all day. When I wear him, he does fall asleep for a while, but usually just wants milk all day long. So we have learned that if we swaddle him tightly, and give him a pacifier, he does a lot better in the daytime.
How to Swaddle A Baby in 5 Easy Steps:
1. Take your blanket and fold one corner down.
2. Lay baby's head above the fold.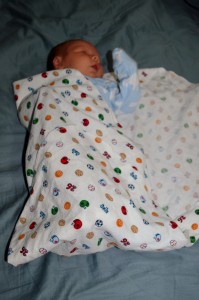 3. Holding one arm down, take one corner and cross over baby's body tucking under.
4. Fold the bottom corner up and over baby's body, be sure not to cover mouth, fold if necessary.
5. Holding the other arm down, take the last corner crossing over baby's body again and tuck under body.
Voila! Wasn't that easy?