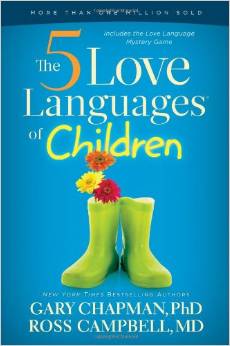 About The 5 Love Languages of Children
To be their best, children need to feel loved. But if you and your child speak different love languages, your affection might get lost in translation, affecting the child's attitude, behavior, and development. Dr. Gary Chapman's groundbreaking Five Love Languages series has helped millions of couples communicate love more clearly, and Dr. Ross Campbell M.D. has applied the innovative system to children as well. The 5 Love Languages of Children gives practical suggestions for learning how your children interpret love and creating a sense of security in which they can thrive.
Dr. Gary Chapman and Dr. Ross Campbell help you:
Discover your child's love language
Assist your child in successful learning
Use the love languages to correct and discipline more effectively
Build a foundation of unconditional love for your child
Plus: Find dozens of tips for practical ways to speak your child's love language.
Discover your child's primary language—then speak it—and you will be well on your way to a stronger relationship with your flourishing child.
My Review:
We loved The 5 Love Languages book so we knew that we'd be very interested in the this edition for children. We were not disappointed. My husband – yes, I have an amazing husband – grabbed it right away and started reading it each morning.
While reading this book, we realized that our Princess' love language is quality time. After you realize what your child's love language is, the book then gives ideas on how to best communicate, discipline and love your children. Similar to the one for couples, this book is such a great resource for parents to have. I highly recommend it. Every parent should own this book in their parenting book collection.
Buy It:
You can purchase this great parenting book from Amazon.com:
Connect With The 5 Love Languages
*Disclosure of Material Connection: I received one or more of the products or services mentioned above for free in the hope that I would mention it on my blog. Regardless, I only recommend products or services I use personally and believe will be good for my readers. I am disclosing this in accordance with the Federal Trade Commission's 16 CFR, Part 255: "Guides Concerning the Use of Endorsements and Testimonials in Advertising.