You all know we travel for my husband's work  8 months out of the year. Some days that can be very hard, but one thing that I love about this calling is the family time we get together. We wake up, or sleep in together and eat breakfast together. The last three weeks we have woken up to fresh juice. My husband loves juicing – and we love drinking it. He juices fruits and vegetables for us, making a large batch, that we can drink throughout the day. It is the best start for our family day.
After breakfast we read a Bible lesson to our Princess. This month we have been learning about Abraham and Sarah and their desire to have a baby even though they were quite old. She has loved this story and our memory verse for the month:
Love Each Other John 15: 12
So even though we are in a new city every six weeks, away from our lovey home, we get to spend each morning together. We do love it. Breakfast would not be complete without a fresh glass of juice, especially orange juice.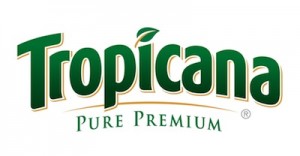 About Tropicana Pure Premium 100% Pure Florida Orange Juice:
Tropicana Pure Premium is 100% Pure Florida Orange Juice
Tropicana is committed to using the best fruit to give you the great tasting juice you love and the nutrition your body needs. Each 59oz container of Tropicana Pure Premium® has 16 fresh-picked Florida oranges squeezed into it and an 8oz glass gives you 100% vitamin C to help you maintain a healthy immune system.
Tropicana works with some of Florida's most established groves for over 60 years bringing you fresh quality orange juice.
Enter the Tropicana Sweepstakes:
For your chance to win 100 Florida prizes, including one-year-supplies of Tropicana (in the form of twelve 59 oz Tropicana Pure Premium containers) and a trip to Florida to visit an orange grove. Ninety-nine winners will get a one-year supply of orange juice in the form of twelve coupons for (12) 59 oz Tropicana Pure Premium® containers. One winner will get a trip to a Florida orange grove and invite three (3) guests for:  Round-trip airfare for four (4) to Florida, three (3) night stay at a Florida hotel.The winner will have an exclusive experience at experience at a Florida orange grove. For official rules and regulations, visit the "sweeps" tab on Tropicana's Facebook page at www.Facebook.com/Tropicana.
Like Tropicana on Facebook:

 How does  your family start their day?
Disclosure: I wrote this blog post while participating in the SocialMoms and Tropicana blogging program, to earn My SocialMoms Rewards Points. The opinions and ideas expressed here are my own. To read more posts on this topic, click here.