Last week in K4 Homeschool, we reviewed shapes and worked on cutting out shapes. We are still working on cutting this week as well. So when I saw this craft – Handprint Easter Craft – I knew it would be perfect for our homeschool time. A chance to work on cutting and do a craft is something my Princess loves – a fun easy preschool Easter craft.
What you need:
Construction paper
Scissors
Glue Stick or Tape
Pencil
Step 1: Trace your child handprint on colored construction paper. I used 6 colors. Depending on how big you want to make the craft you can do more handprints.
Step 2: Trace ovals for eggs on the colored construction paper.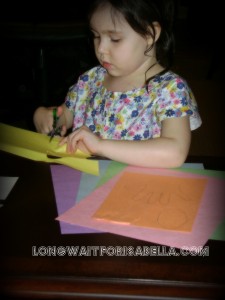 Step 3: Cut out handprints and ovals.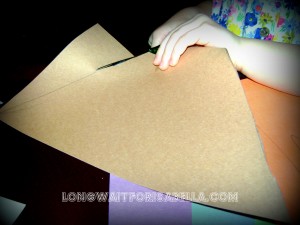 Step 4: Cut out basket in color of choice.
Step 5: Arrange hand prints to look like a basket handle. Tape or glue together. Attach to basket and place colored oval eggs in basket. Glue or tape it all together.
Do you have any fun crafts for preschoolers?