It is hard to believe that it is October already. Where has 2011 gone? With October now here, that means it is Breast Cancer Awareness month. We have had breast cancer affect our family. My mother-in-law was diagnosed and survived breast cancer. We are so proud of her and thankful that she is still with us.
Breast Cancer Statistics
About 1 in 8 U.S. women will develop invasive breast cancer over the course of her lifetime.
In 2016, an estimated 246,660 new cases of invasive breast cancer are expected to be diagnosed in women in the U.S., along with 61,000 new cases of non-invasive (in situ) breast cancer.
Breast cancer incidence rates in the U.S. began decreasing in the year 2000, after increasing for the previous two decades. They dropped by 7% from 2002 to 2003 alone.
About 40,450 women in the U.S. are expected to die in 2016 from breast cancer, though death rates have been decreasing since 1989. Women under 50 have experienced larger decreases.
For women in the U.S., breast cancer death rates are higher than those for any other cancer, besides lung cancer.
Besides skin cancer, breast cancer is the most commonly diagnosed cancer among American women. In 2016, it's estimated that just under 30% of newly diagnosed cancers in women will be breast cancers.
A woman's risk of breast cancer nearly doubles if she has a first-degree relative (mother, sister, daughter) who has been diagnosed with breast cancer. Less than 15% of women who get breast cancer have a family member diagnosed with it.
About 5-10% of breast cancers can be linked to gene mutations (abnormal changes) inherited from one's mother or father.
About 85% of breast cancers occur in women who have no family history of breast cancer. These occur due to genetic mutations that happen as a result of the aging process and life in general, rather than inherited mutations.
So in honor of Breast Cancer Awareness Month, I'd love to share a round-up of great related blog posts from around the web.
Breast Cancer Awareness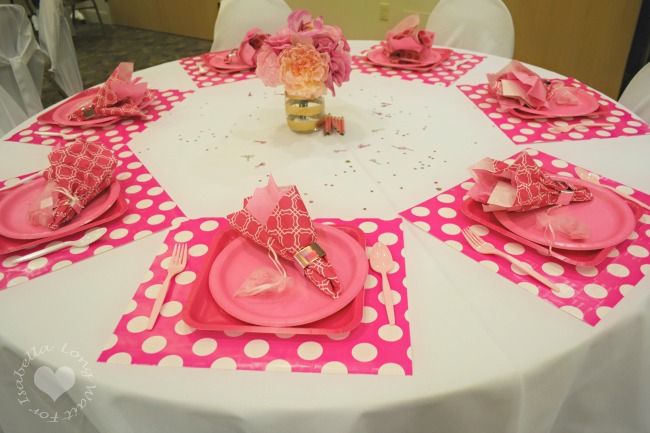 Host a Pink Party

Put Up a Breast Cancer Awareness Christmas Tree
Decorate with Pink Ombre Pom Poms
How has breast cancer affected your life?








Disclosure: I participated in this campaign as a member of One2One Network and am eligible for a prize drawing.  All opinions stated in the post are my own.