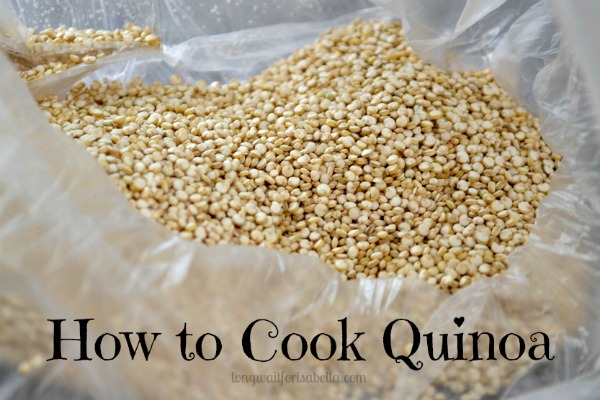 I love the bulk food section at my supermarket. I can get just the amount that I need of an item.
This week, I bought quinoa and lentils and  honestly love both!
How do you cook quinoa?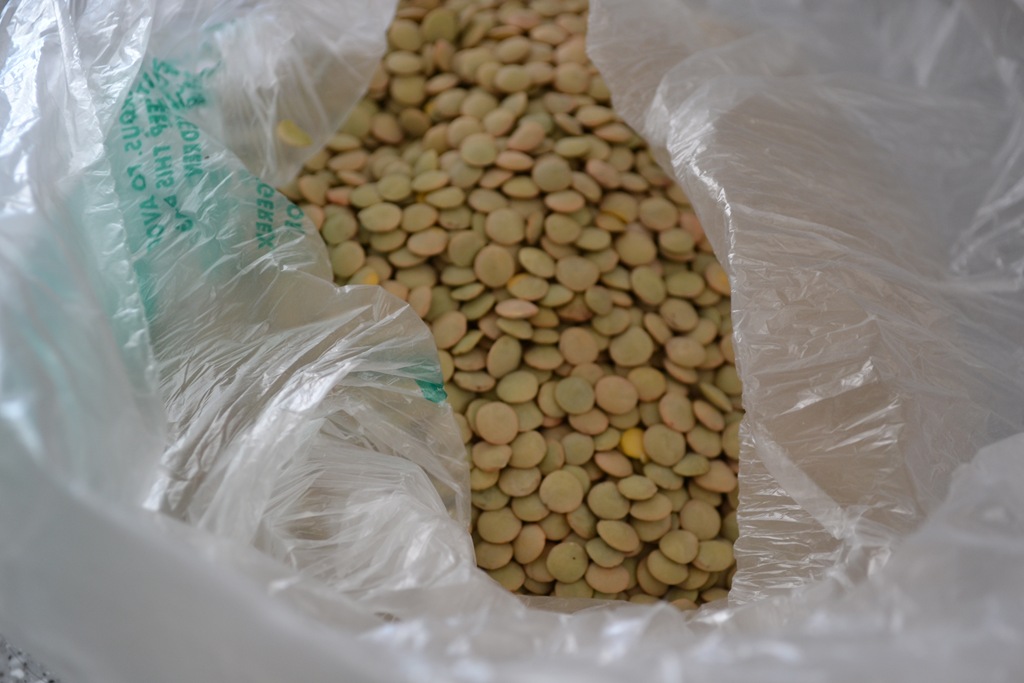 How to cook quinoa:
1. Rinse and soak 1 cup of quinoa with hot water for at least 5 minutes.
2. Drain with fine strainer.
3. Add quinoa to 2 cups of water or broth. (I used vegetable broth.)
4. Bring to boil.
5. Cover and simmer for 15 minutes.
6. Remove quinoa from heat and let sit for 5 minutes.
7. Fluff with fork and serve.
Quinoa can be used in any dish that you would use rice in. It does not have much flavors so season it to your liking. Quinoa has the most complete protein of any grain which makes it very important for a vegetarian family to eat.
I served the quinoa with lentils which I cooked in vegetable broth as well. I added shredded carrots and garlic to the lentils and topped it all with steamed broccoli.
It turned out quite yummy! I will definitely be using quinoa more often.
Nutrition info: 1 cup cooked quinoa has 155 calories, 30 g carbohydrate, 3 g fat, 3 g dietary fiber and 5.5 g protein.
For more recipes and super foods check out:
Pin in for later: