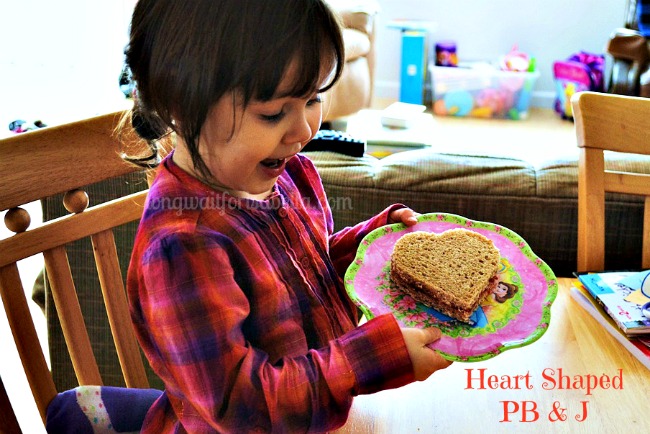 We are loving our Wilton Heart Shaped Cookie Cutter. And we have not even made cookies yet. We have been using it for toast, pancakes and peanut butter and jam sandwiches. (Remember, I made that organic strawberry jam?)
I love the rubber handle because even my toddler can push down on it safely and make heart shapes. Isn't this a fun sandwich idea?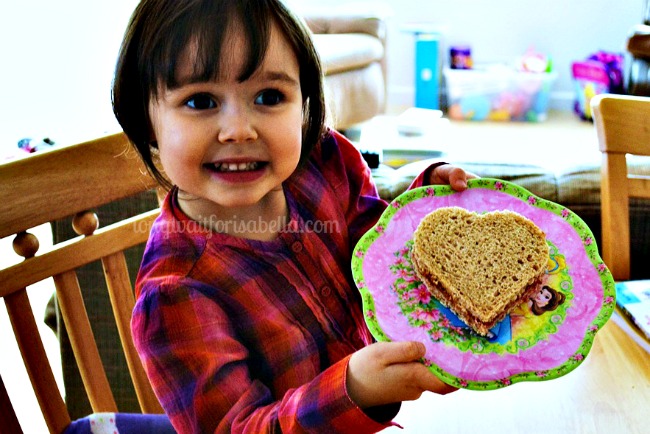 There is something about having a heart shaped sandwich that make eating the whole thing easier.
Do you use cookie cutters for things other than cookies?