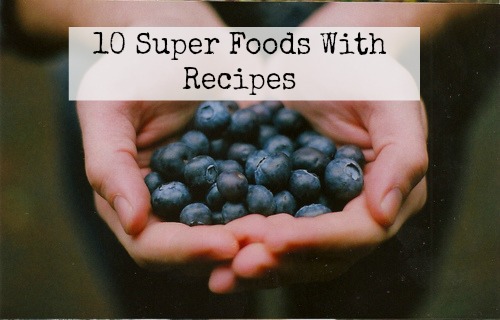 In a recent issue of one of my favorite magazines I read about 30 healthiest foods to eat. I wanted to share a list of 10 Super Foods that we eat regularly and love. I have even included some toddler tested recipes that we use. I hope you are eating these foods too!
10 Super Foods
1. Whole Grain Pasta: fiber is important to any healthy diet and the whole grain versions of pasta contain 3x as much fiber. (Don't make the same mistake I did and think that multigrain is the same thing, it is not.)
Toddler Tested Recipe: Whole wheat thin spaghetti noodles, butter, salt, garlic, and a sprinkle of cheese on top.
2. Eggs: We always buy the 18pk of organic eggs at Costco since they are under $5. Egg whites are full of protein and are low calorie. I love making 2 for breakfast with some fruit. The yolks contain Vitamin B 12. I occasionally scramble one whole egg with one egg white.
Toddler Tested Recipe: Boiled eggs. Simple, huh? She will eat two for breakfast with toast and vegetarian "bacon". She only likes the whites, the yolk always goes in the garbage with this girl. Which is fine by me.
3. Wild caught Salmon: We live in the Pacific Northwest  so when we are home we often get fresh caught wild salmon. Packed with omega-3 fatty acids, I love it baked with brown rice on the side.
No toddler tested recipe for this one. My toddler does not yet eat meat. She has no desire at this point to even try salmon and I don't push it at all. (Fish is the only meat the hubster and I eat.)
4. Almonds: some days I will just eat a small handful. They contain healthy fats and fiber. Very heart healthy and sustaining snack.
Toddler tested recipe: add them to cookies or cover them in dark chocolate. I know, I need to start incorporating them into more foods. This is the only way she has eaten them, and loves them this way.
5. Kale: it is the best leafy green we eat. We love to sauté it with garlic and onions and serve it as a side. It contains a lot of Vitamin C, calcium, and antioxidants.
Toddler Tested Recipe: juice it or put it into a smoothie with other fruits. It turns the drink green and she actually thinks that is fun.
Here is a simple smoothie recipe you can make at home:
1 banana
2 cups chopped kale
1/2 cup light unsweetened soy milk
1 tablespoon flax seeds
1 teaspoon maple syrup
Blend it all together and serve!
6. Kiwi: Did you know that a Kiwi has 2x the amount of calcium as an orange of the same size? Or that it is full of potassium? This is one fruit I can just slice and eat for a snack and I love it.
Toddler Tested Recipe: Chopped into snack size pieces, or added to a smoothie.
7. Broccoli: We love this vegetable. It is our go to vegetable. I often buy large bags of frozen organic broccoli that I can add to stir-fry, casseroles, and soups, or just to use as a side. One 1/2 cup serving contains 80% of your daily value of calcium!
Toddler Tested Recipe: Bowtie, broccoli, "chicken" soup.
8. Avocados: contains monounsaturated fats which lowers cholesterol plus it just tastes great! We love these on sandwiches, burgers, tacos, enchiladas, burritos, and in guacamole dip.
Toddler tested recipe: Avocado sushi, and guacamole with tortillas chips (any day).
9. Edamame: these soybeans are very high in fiber and protein. We love them in the pod and already shelled. We often use them as a side for sushi or stir-fry.
Toddler Tested Recipe: boiled and lightly salted shelled edamame is now a favorite snack. If I place a handful in a bowl, they are gone in seconds.
10. Spinach: I actually like spinach cooked in soup, lasagna or juiced. Spinach contains a lot of iron, folate, flavonoids, and antioxidants.
Toddler Tested Recipe: Spinach, Carrot, Orange juice.
Do you have any kid friendly recipes that include super foods? Leave me a link in the comments so I can stop by and check it out.
You might also enjoy: