My Princess loves lady bugs. So, instead of choosing a cartoon character this year for her birthday theme, we decided to let her dress up as a lady bug and throw her a lady bug theme birthday party.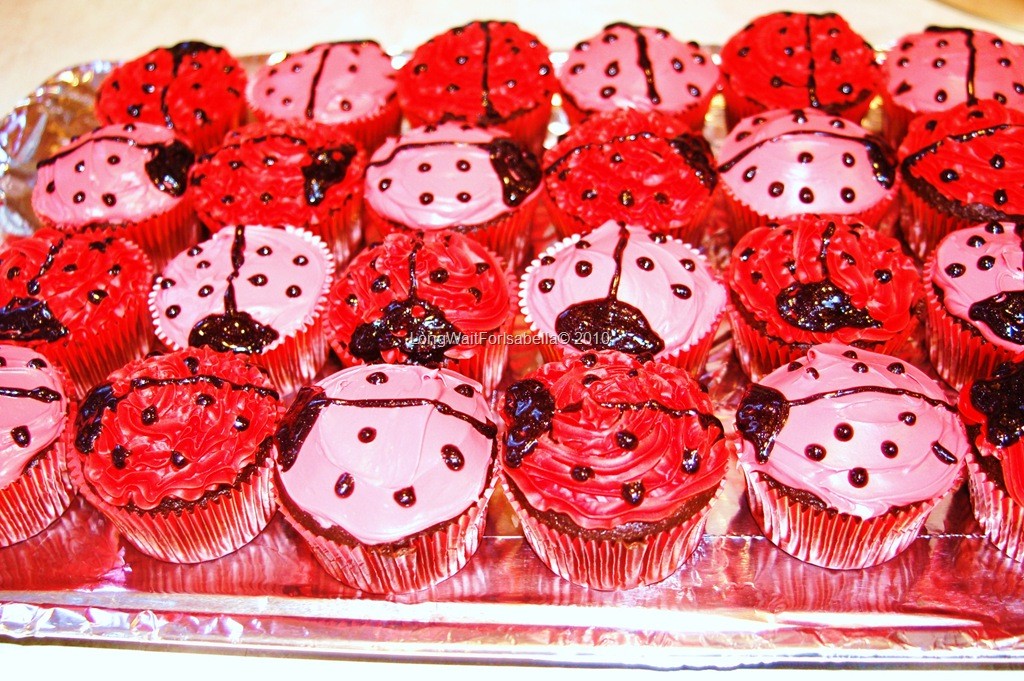 I made my own lady bug cupcakes, bought red handled bags (and put lady bug stickers on them), filled them with red and black toys and candy, and bought red and black plates, cups, and napkins.
We had fun! The cupcakes were a hit, even if they were very time consuming to make. Thank you all for the birthday wishes here and on Facebook. It is not always easy to plan a birthday party one week before Christmas! But, when you have a Princess like mine, it is worth it!