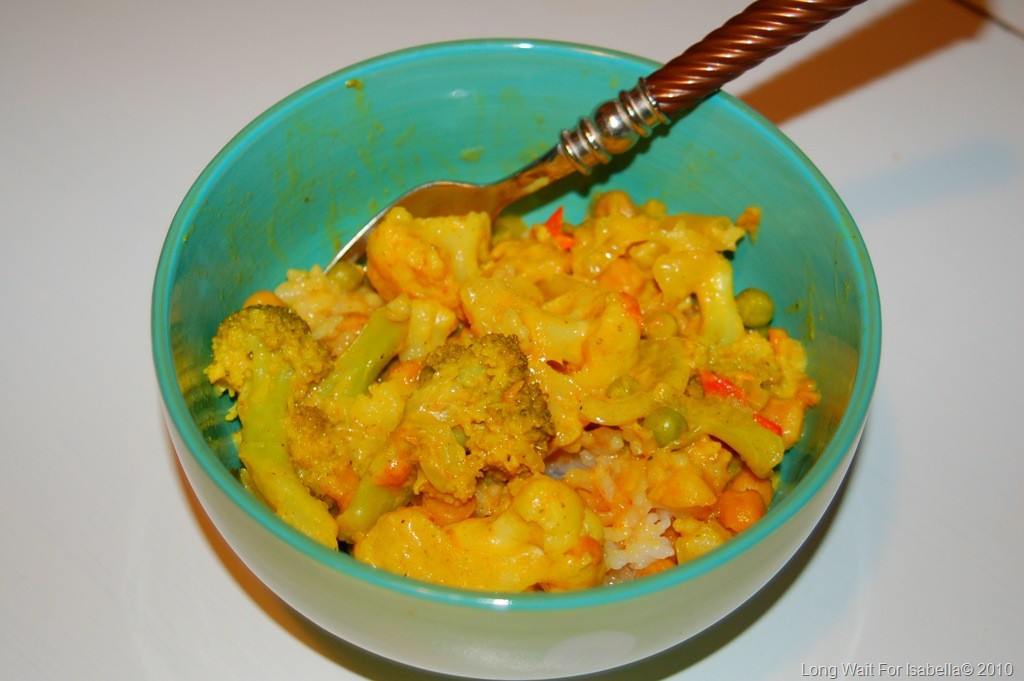 We love vegetable curry at our house. It is fast, easy and tasty. I use any vegetables I have in my refrigerator. Here is the recipe, we like leftovers better of this dish, so I use about 6 cups of vegetables.
6 C vegetables (I used broccoli, cauliflower, onions, and peas)
1 T minced Garlic
1 can of garbanzo beans, drained
1 can lite Coconut Milk
6T (or so, really it is to taste) Curry Powder
salt to taste (we use soy sauce as well so there is a good amount of sodium in that)
I stir fry and often steam the veggies a little. I then add 1 can of garbanzo beans and frozen peas. I let it cook together for just a couple minutes. I add the can of lite coconut milk next. While that is heating up, I add the curry powder. I continue stirring until the curry is all mixed in.
Serve over rice with soy sauce.
Even the Princess loves it.
Yummy!