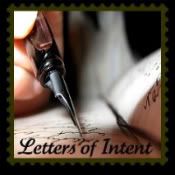 Dear My Lovely Home,
Can you be a little less well built today? I am thinking I would like you to get no hotter than 78 degrees today. Even if it is almost 90 degrees outside, could you just stay cool. You know, chill out? I do like to hang out indoors some part of the day. Pretty please with sugar on top?
With Love,
Your Humble Resident
Dear Princess,
No offense, but I am so over Diego. I hate getting the song "Rescue Pack" stuck in my head every day. Maybe just maybe we can move on to another favorite cartoon now. You know, one without such an annoying song that plays multiple times in every episode. (Do those cartoons exist?!?)
Love,
Your Slightly Annoyed Mommy
Dear Body of Mine,
I am not happy with you! I have been on Weight Watchers since June 1 and all you have lost is 4 lbs. You know, denying myself of all those great desserts and candy has not been easy. You could help me out just a little bit and lose more weight. Is that too much to ask? I don't think so. Why oh why can't you just be naturally skinny? Do those bodies really exist? I am starting to believe they don't. So let's make a pact, I continue feeding you well, and you start dropping some more pounds. K?
Sincerely,
Tired of Being Slightly Overweight (I had to put slightly to make myself feel better.)