I found this great parenting website that gives quick photography tips. The first one I read about is to use different camera angles. I am always trying to find ways to take better pictures of Isabella so I decided to try it. I think it turned out great! This one uses the tip to take a picture directly above the subject.
[Tweet "Photography Tip: use different camera angles."]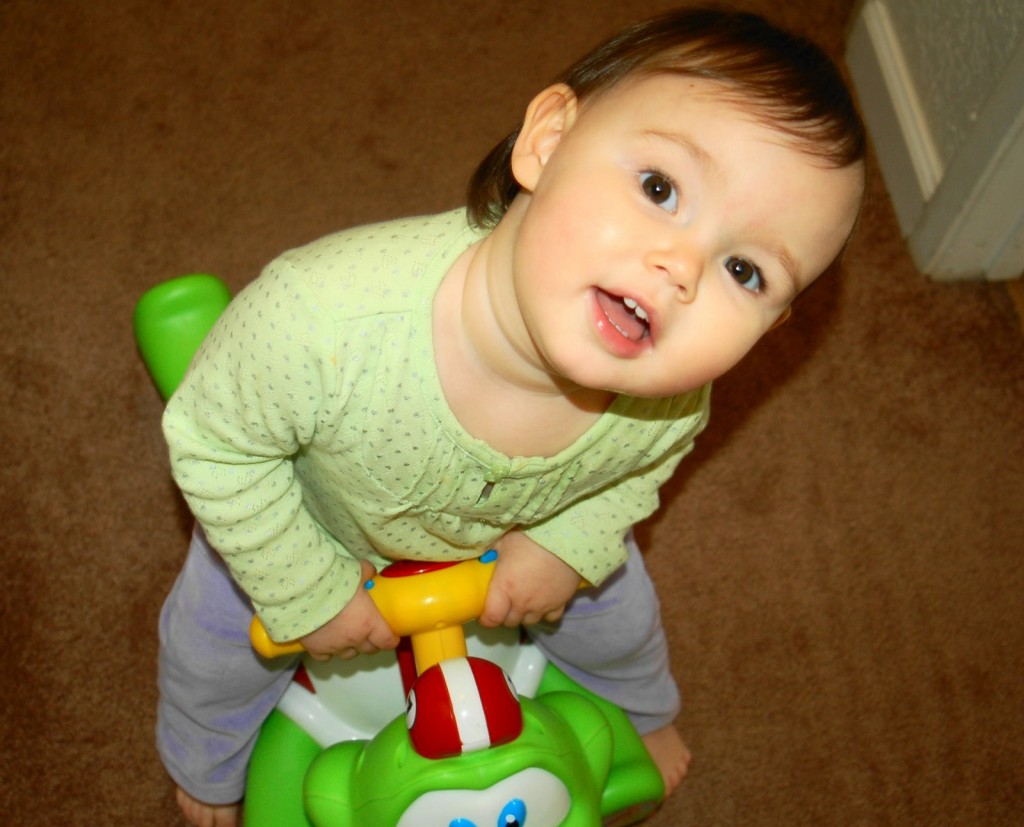 The other tip was to take a picture from the same level as the subject. So I got down on the floor for this one.
This week's tip was to zoom in on the subject and fill the frame. I already like to do that, and I think I did that for the above picture.
I love these photography tips. 
Do you have any more tips to share?