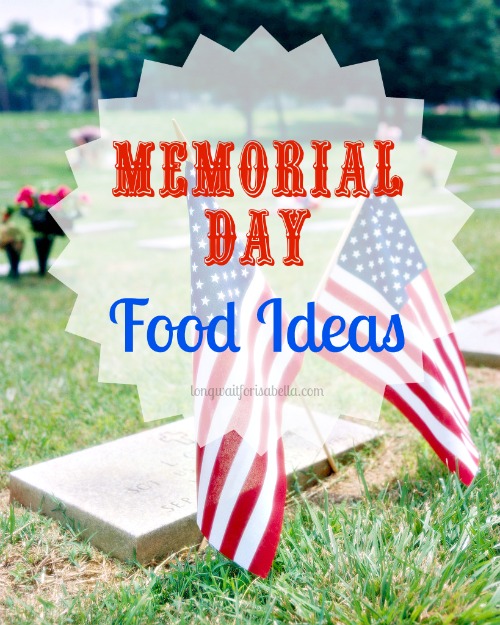 Each year our family celebrates Memorial Day with a party. We have 3 family birthdays that weekend, and our community hosts a softball tournament at that time. As we celebrate we also remember those who died for our freedom. Don't you love Pinterest? You can find such great ideas for Memorial Day Food on there. I wanted to share with a few of my favorite Memorial Day Food ideas:
What are you doing this Memorial Day weekend?
We are celebrating 3 birthdays and enjoying the sunshine at a local park. On Monday, we will attend a Memorial Day service for those who have died in our community while serving our country.