This is a sponsored post written by me on behalf of TempTraq for IZEA. All opinions are 100% mine.
In the later winter of 2010, we were in Northern California for my husband's work and Isabella got a terribly high fever that wouldn't go down. It was her first really high fever, it was stressful, and after talking with a doctor via phone, we brought her to the ER. It was her first trip to the ER and $500 later, they weren't very helpful.
When she got high fevers in the future, we alternated ibuprofen and acetaminophen, kept her cool and hydrated. Of course, I monitored her fever every thirty minutes hoping it would stay down. I only wish we had a TempTraq Temperature Monitor for her!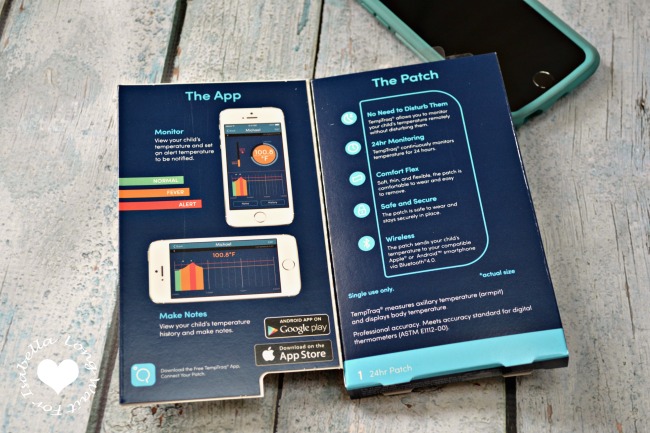 TempTraq Bluetooth Temperature Monitor
TempTraq® is the only wearable Bluetooth® temperature monitor that continuously monitors body temperature. The soft, comfortable patch senses, records and transmits temperature data safely for up to 24 hours to either an Apple® or Android™ compatible mobile device through the free TempTraq app. It can even send temperature alerts to give parents peace of mind and children the rest they need to get better.
Parents, imagine being able to adhere a natural latex rubber patch, safely, on their underarm. You don't have to keep disturbing them as you take their temperature every 30 minutes. The TempTraq really does alleviate (a little) the pain and discomfort of a sick child. That's a big win for me!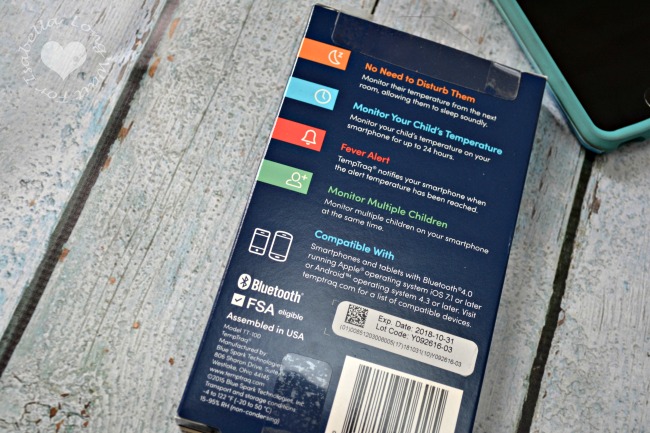 The free app monitor fevers and displays your child's temperatures. The app also gives you the ability to email the child's temperatures to your family doctor. If you'd like the app also offers a place to track what your child eats, drink, and the medicine they've taken. I don't know about you, but I often forget the time I gave my child a medicine and which medicine they've been given. Both kids sick? No problem, you can track both of your children in the app. TempTraq is currently available at Target, CVS and Walgreens stores nationwide as well as TempTraq.com. MSRP is $19.99.
Parents, this Fall and Winter, it's cold and flu season — why don't you Buy TempTraq now?