My husband and I have been married for over 16 years now, and truthfully it takes work, right choices, and lots of prayer. Have you heard of Gary Thomas and his book Sacred Marriage? I had heard of this book but hadn't read it yet. When I got the chance to review it for the blog, I was happy to. Honestly, I need all the help I can get to be a better spouse.
I appreciate the ministry of Gary Thomas. He has revised this book, and I don't know how much is different from the previous book, but I really loved reading this. Gary Thomas writes about forgiveness and lovemaking but most importantly, Thomas shows us that we have the potential to discover and reveal Christ's character through our marriage.
There are 14 chapters in this revised edition. Thomas teaches us about honor, God, respect, perseverance, forgiveness, building character and much more. Looking at my own marriage as a spiritual calling with a true mission and purpose has definitely helped – and honestly it has improved my own relationship with God. That's the first goal, seeing marriage through new eyes and getting closer to our Lord Jesus Christ.
Thank you Gary Thomas.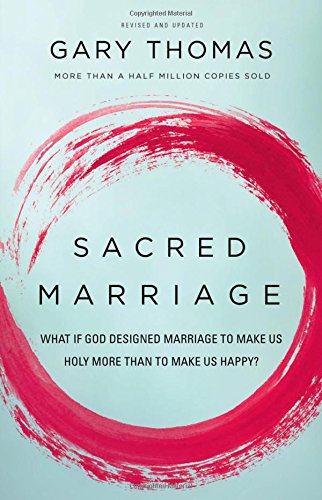 About Sacred Marriage
Happy is good. Holy is better.
Your marriage is more than a sacred covenant with another person. It is a spiritual discipline designed to help you know God better, trust him more fully, and love him more deeply. What if God's primary intent for your marriage isn't to make you happy . . . but holy?
Sacred Marriage doesn't just offer techniques to make a marriage happier. It does contain practical tools, but what married Christians most need is help in becoming holier husbands and wives. Sacred Marriage offers that help with insights from Scripture, church history, time tested wisdom from Christian classics, and examples from today's marriages.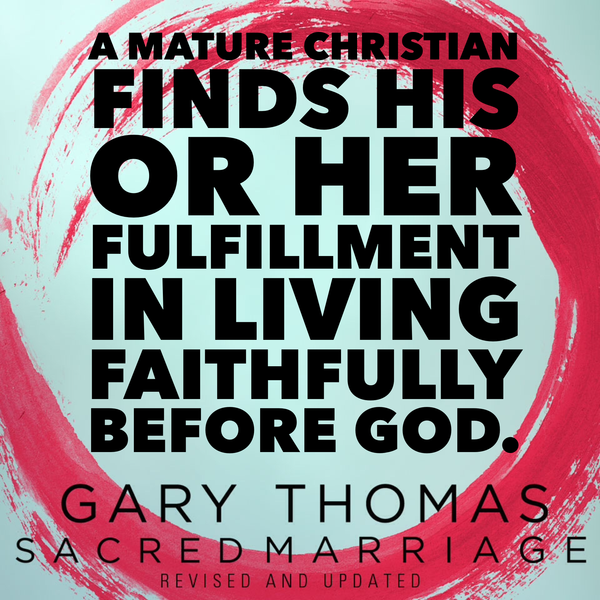 Sacred Marriage reveals how marriage trains us to love God and others well, how it exposes sin and makes us more aware of God's presence, how good marriages foster good prayer, how married sex feeds the spiritual life, and more.
The revised edition of Sacred Marriage takes into account the ways men's and women's roles have expanded since the book was first written. It has been streamlined to be a faster read without losing the depth that so many readers have valued.
→→→ Want a better marriage? Get this book and print out the Sacred Marriage Study Guide.
[Tweet "Happy is good. Holy is better. #Marriage"]
Connect with Gary Thomas
Buy Sacred Marriage
You can purchase Sacred Marriage by Gary Thomas at Family Christian online and in-store!
Connect with Family Christian
Facebook // Twitter // Google+ // YouTube
Win Sacred Marriage
One lucky Long Wait For Isabella reader will win their own copy of this book by Gary Thomas. Enter the Rafflecopter form below for your chance to win. Open to US and CAN residents 18+.